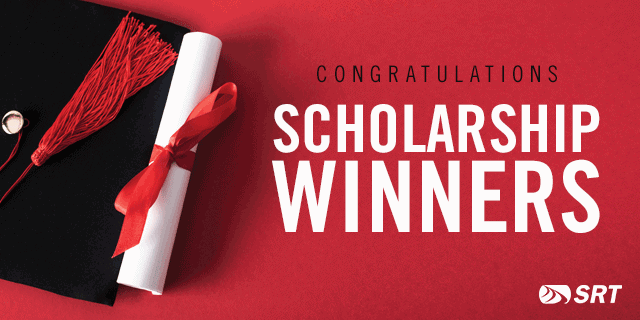 MINOT, N.D. – SRT is pleased to announce the winners of college scholarships to outstanding area students. Out of nearly 70 applications, four winners were awarded the SRT Scholarship, each receiving $1,500 towards their college tuition. The SRT $2,500 Technical Scholarship winner was also selected.
"Scholarships are a great way for SRT to recognize students for their exceptional work throughout high school," said Steve Lysne, SRT General Manager/CEO. "Fortunately, we have been able to see the significance this scholarship program makes on our youth. Many students have returned to the area after college and it has been wonderful to see them make a positive impact in their community."
Applicants for the $1,500 scholarship were not only judged on their scholastic performance and achievements, but also volunteerism and community involvement. Students were required to write an essay discussing how smart devices and tech gadgets have impacted their high school learning experience in a positive way.
The SRT Technical Scholarship also required students to submit their volunteerism and community involvement, scholastic performance, and an essay describing their plans for a future career in telecommunications or a computer technology related field. Additionally, a letter of recommendation from a community member or educator was required. This scholarship is also unique in that it can be awarded to a graduating high school senior or an undergraduate student currently enrolled in a two-year or four-year college.
The 2021 SRT $1,500 Scholarship recipients are:
Lucas Webb – Minot High School
Emma Dragseth – TGU Towner High School
Joslyn Nordmark – Mount Pleasant High School
Kamryn Morrison – South Prairie High School
The 2021 SRT $2,500 Technical Scholarship winner is Wyatt Hanson, a Velva High School senior, who plan to major in Computer Engineering.
Congratulations to our winners, and best of luck to all seniors in your future endeavors.
SRT Communications located in Minot, North Dakota is the state's largest telecommunications cooperative. SRT services include Internet, Security, TV, Phone and Business Services and has served north central North Dakota since 1951, employs nearly 200 people, and serves over 40,000 customers.
###