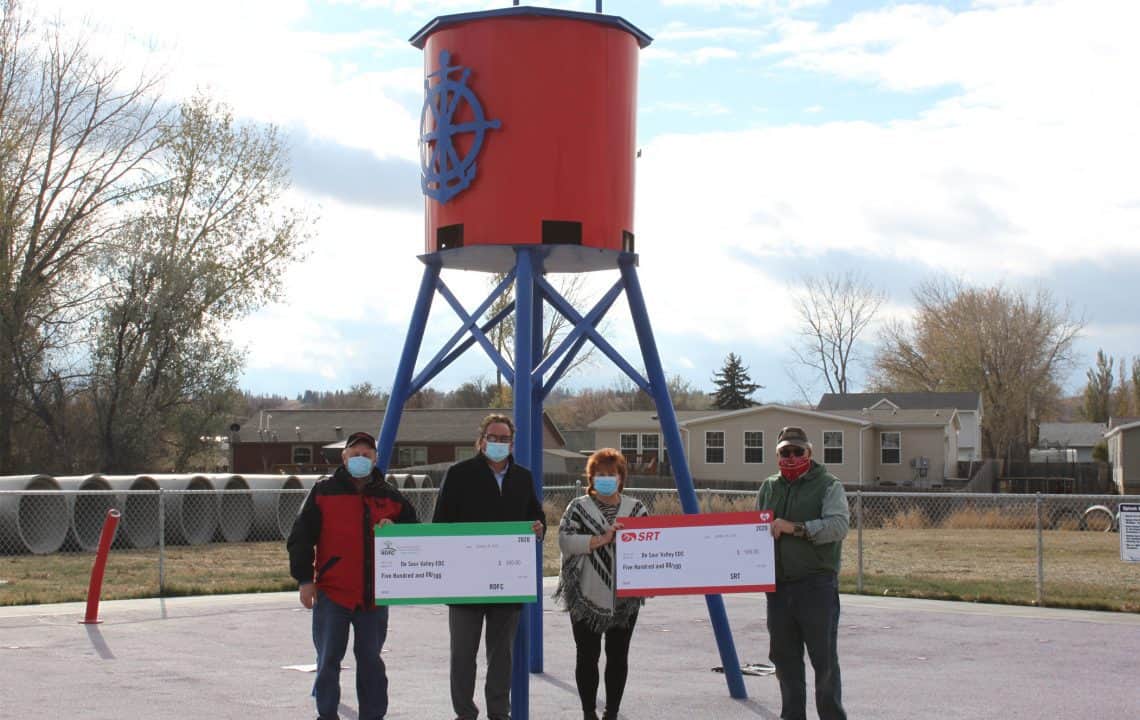 MINOT, N.D. – SRT Communications, Inc. is a member of the Rural Development Finance Corporation (RDFC). As a result, communities in SRT's service area are eligible to apply for a grant for community-based projects. RDFC is making these funds available in order for more people to become aware of their larger loan program that funds community-based projects and non-profit entities with low interest loans.
"This program is an incredible opportunity for SRT and RDFC to team up and offer our local communities funding for projects that benefit their residents," said Steve Lysne, SRT CEO/General Manager. "SRT is proud to match these funds to assist these worthwhile projects."
RDFC recently awarded a $500 grant to the De Sour Valley Economic Development Corporation (EDC) and SRT matched those funds with an additional $500 donation. The De Sour Valley EDC is a volunteer organization within the Des Lacs and Souris Basin in Burlington. The De Sour Valley EDC is established to work with the private and public sectors in an effort to foster growth within the Burlington Community. The EDC is currently leveraging their resources to provide Burlington residents with a family-oriented park offering new recreational opportunities to the community. Grant funds will be put towards the building of a picnic shelter at the splash pad.
For more information on the Rural Development Corporation Grant Program, and SRT's partnership, visit srt.com/srtcares under Community Development.
SRT Communications located in Minot, North Dakota is the state's largest telecommunications cooperative. SRT services include Internet, Security, TV, Phone and Business Services and has served north central North Dakota since 1951, employs more than 200 people, and serves over 48,000 customers.