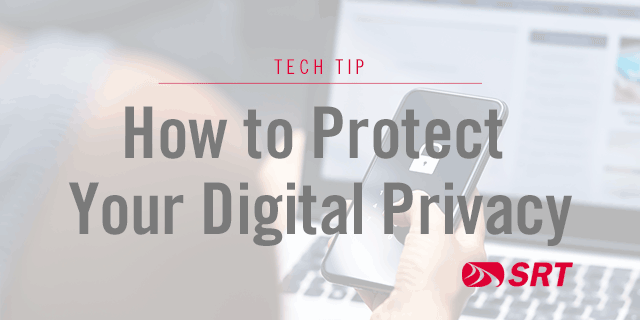 January 28 is Data Privacy Day. The purpose of this day is to raise awareness of digital privacy and educate on how to properly protect your data and privacy online. Here are five helpful tips to keep your online data and privacy protected from the bad guys who try to steal your information:
1. Don't Use Repeat Passwords
Avoid using the same password for every site in which you have an account. This way, if one password is comprised, the bad actors won't be able to access your information on other sites.
2. Manage Your Passwords
Using a secure Password Manager app can help protect your data and provide added convenience. You only need to remember one main password or pin to access your other ultra-secure passwords within the Password Manager.
3. Secure Accounts with Multi-Factor Authentication (MFA)
This simple additional step can make a huge difference when protecting yourself online. Multi-factor authentication can require a text or email to be sent to registered contact information that acts as a second layer of defense.
4. Avoid Social Media Quizzes
While these personality quizzes can be fun and the results can be easily shared with your social media friends, some of these quizzes lead you to another website by hackers as a way to steal your personal information. Not all online quizzes do this, but sometimes it can be hard to tell which quizzes are safe. When in doubt, avoid social media quizzes altogether.
5. Clear Your Cookies
These are different than the delicious kind you eat. While cookies are not always bad, it's a good idea to regularly clear them in your browser. This is especially the case for unencrypted web sites or sites with suspicious cookies you may not know are there. Cookies also take up space, albeit a small amount, but this can add up over time and slow down your computer. Each browser, such as Chrome, Firefox, and Edge, has a slightly different settings layout so make sure to look up how to clear cookies for your specific browser.