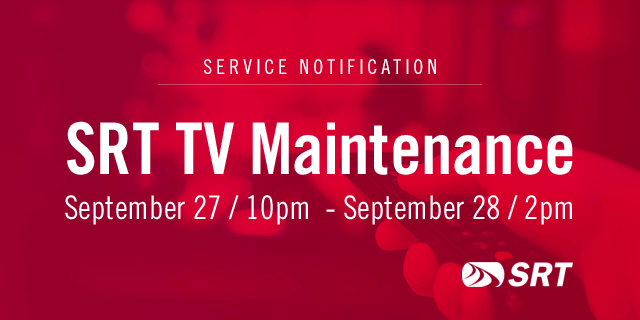 SRT is performing a scheduled maintenance of our SRT TV service from Monday, September 27, at 10 p.m. until Tuesday, September 28, at 2:00 p.m.
Once complete, customers will enjoy improvements to the program guide, Digital Video Recorder (DVR), and Video on Demand (VOD) features. However, during the maintenance these features will be unavailable. Other options such as live TV and VOD/recording playback will continue to operate normally.
If you have any questions or concerns about your SRT TV, please contact
701-852-7777
. We appreciate your patience and look forward to getting your services restored in full by 2:00 p.m. on September 28.