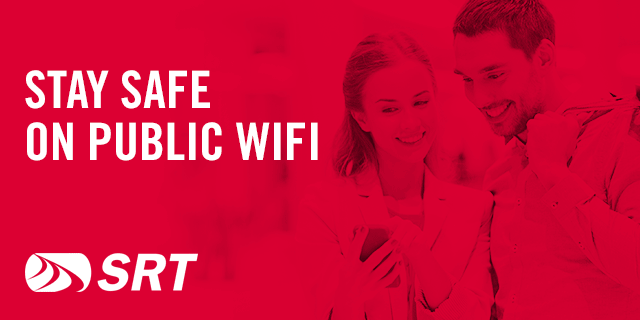 Public Wi-Fi connections are super helpful, especially when you are in a building like a mall or sports stadium where your cell phone reception is lacking or even non-existent. However, there are some things to keep in mind when it comes to safely using a public network. Make sure to be aware of the following potential scenarios before you connect!
Be sure that you are connecting to the correct network.
Attackers can create networks that are similarly named, with slight differences. Be sure to check signs in your area, the building's website, or contact a building manager for details on the proper network to connect to.
Do not access banking information or transfer money.
When you are on public Wi-Fi networks, it is much easier for hackers to access your phone than it is on a private network. That being said, it is important to steer clear of logging into your banking accounts or other financial transactions while connected. Try to keep these sensitive and important logins for your own personal, private Wi-Fi source.
Do not automatically connect to any public network.
If you have your phone set to actively search for networks to connect to, and connect automatically, it is much more likely that you will accidentally connect to a fraudulent network. In order to avoid this, after you are finished using any public network, select "Forget This Network" in your Wi-Fi settings. You will have to manually reconnect each time, but it will ensure that you are safe from attackers!
Try to limit the amount of time spent on public networks.
While public Wi-Fi is convenient, it is not always secure. Use the network for necessary tasks. Try to stay away from online shopping, social media scrolling, logging into any accounts, or working. They contain information that you do not want others to access, so do not use them on a public network.
Stay away from wandering eyes.
If you do need to log into an account or make some sort of transaction in public, be sure that you are aware of your surroundings. If possible, sit with your back against a wall and shield your screen while you are typing in important information. You could also purchase a privacy screen, which will make it impossible for someone next to you to read what you are typing on your phone.
Public Wi-Fi networks certainly do not have to be scary, there are just some minor precautions to take in order to avoid anything bad happening. Be safe, and happy public surfing!
Follow us on Facebook and Instagram for more tips like this and stay up to date on all things SRT.