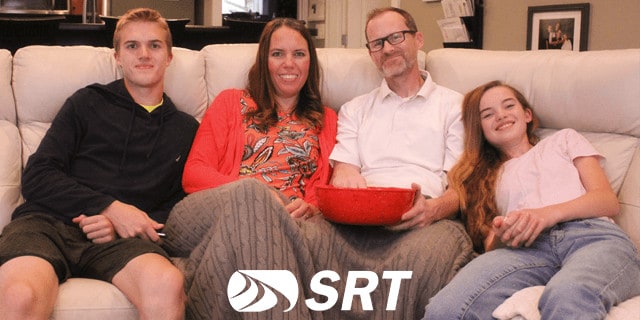 Whether you have a house with kids who can't help but run their WiFi gadgets all at once or if you're just getting into the smart gadget world yourself, we have compiled a few helpful tips to have a better WiFi experience in your home.
1. Turn Your Modem Off Then Back on Again
As simple as it sounds, sometimes all your WiFi needs is a modem reboot. Like other electronic devices like your smart phone and computer, when a modem is on 24/7 sometimes it just needs a power cycle to get things working properly again. Simply turn off or unplug your modem from the wall outlet, wait 30 seconds to 1 minute, and then plug it back in. Once you see green lights, you'll know the modem is back up and the WiFi is ready to go! 
2. Hardwire Devices When Possible
Many use the terms WiFi and internet interchangeably, but there is a difference. Internet is the service itself, and WiFi refers to a way of accessing the internet, usually through wireless devices like your cell phone, tablet, or any smart gadgets labeled as "WiFi." Sometimes certain devices work better when they are hardwired, or rather having a cable run from your modem directly to the device. Some great suggestions for devices that do well when hardwired are gaming consoles like Xbox and Playstation, Smart TVs that stream apps like Netflix and Hulu, or even your computer if you do a lot of gaming or watching videos. Having certain devices hardwired helps eliminate some interference that naturally occurs with WiFi and allows for faster speeds to the hardwired devices.
3. Turn Off Devices When Not in Use
If a device like a computer, smart phone, tablet, or Smart TV are still powered on even when you're not using them, they can still use up some of your WiFi and bog down your speed in that way. If a device is not being used, it's best to turn it off. For example, even if a tablet's screen is locked, it still can use WiFi when backing up to cloud services or performing background activity like automatic updates. Bonus: you may even save some electricity by getting in the habit of turning off Smart TVs and computers when not in use rather than leaving them run in the background, now that's a win!
4. Request a WiFi Assessment
Have you noticed certain rooms in your home just don't get the same connection to the WiFi as others, and seem slower? If this is the case, you may be a good candidate for a WiFi Assessment. We offer whole home WiFi as part of your SRT Internet service, which means we want to do our very best to give you good WiFi coverage in your home, which may require additional equipment called access points. Call our customer service at 701-858-1200 to set up a free WiFi Assessment for your home!
5. Still Unsure? Call Our 24/7 Internet Help Desk!
Sometimes you have tried everything, and things just don't want to cooperate. When in doubt, call our Internet Help Desk. They are open 24 hours a day, 7 days week, and 365 days a year and are here for you when your internet is giving you trouble. They can be reached at 701-858-7873, or via online chat at srt.com/chat for your convenience.
We hope these tips and tricks will help you feel like a WiFi expert in no time. As always, feel free to call or chat with us if you have any questions regarding your SRT Internet. Follow us on Facebook and Instagram to stay up to date on all things SRT!