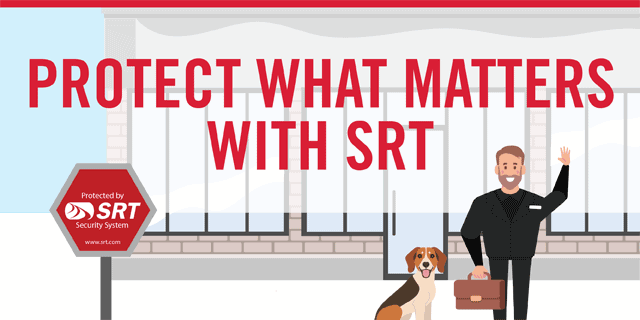 For any business, a break-in or burglary can result in loss of revenue and a blow to employee morale. But when the store at stake is a small, family-owned business, the potential risks are even greater.
"When you own a small business, everything is personal," said Telli Johnson, Business Manager at Johnson Eyecare & Eyewear in Minot. "Our employees and our patients are like our family. It's important to us that everyone is safe and secure from the moment they walk in."
Telli and her husband, Dr. Darin Johnson, opened their Minot practice in 2007. Johnson Eyecare & Eyewear is the product of the Johnsons' determination and Darin's lifelong dream to open a private practice of his own—one that he could possibly pass down to his own children someday.
To protect the business they've worked so hard to build, the Johnsons invested in a surveillance and security system from SRT.
"You just never know what's going to happen," Telli said. "We can't be there all the time, so it gives us peace of mind."
Telli and Darin worked with the SRT team to determine a package that was right for their business, taking into account their size, location, office traffic, and other factors. SRT took care of the rest, ensuring that every piece was properly installed and professionally maintained.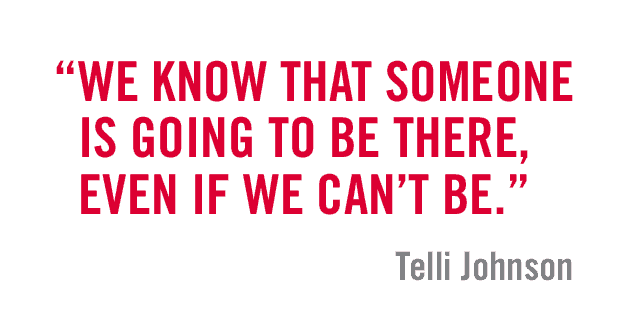 Now, Telli and Darin can access footage from 13 cameras strategically placed both inside and around the perimeter of the shop at any time, from anywhere, all with one mobile app. They can also arm or disarm the system's motion, glass break, and door sensors with one tap on a smart device.
"It's so simple, our kids could do it," Telli said. "You just plug in a code and arm away."
On a typical day, the Johnsons can set their system and all but forget about it. But in the few instances when the sensors have been triggered, Telli and Darin have been grateful for the investment they made to protect their business.
"When your alarm goes off, you get that call within 30 seconds from SRT's dispatch," Telli said. "There's never a lag. If we don't answer, they will dispatch someone right away to check on it. We know that someone is going to be there, even if we can't be."
One Friday afternoon, when the office had closed for the weekend and the Johnsons had ventured to their lake home 45 minutes from Minot, a back entrance to the building was not closed entirely. At 5 a.m. the following morning, a sudden gust of wind swung the door wide open, setting off the sensor.
Telli and Darin received a notification that their system had been triggered, but rather than panic, they could rest assured that SRT had them covered.
"We didn't have to drive all the way into town to close it ourselves," Telli said. "We could look on our phone and watch the surveillance footage to make sure no one got in."
For Telli and Darin, the peace of mind that comes with their surveillance and security system is about more than the equipment—it's about the people. After spending so much of their lives working toward this moment, they were not going to entrust just any company with the task of protecting their business.
"Being from a small area, we like to support the local businesses that support us," Telli said. "When we call SRT, we know the people that we are working with. We trust them, and they recognize us every time we call."
Every day, patients trust Johnson Eyecare & Eyewear to help them see the world more clearly. And when the Johnsons want to see what is happening in their business, they trust SRT.
"When you're a small, family-owned business, it's nice to know that you have an extra set of eyes to watch over things," Telli said.
Keep an eye on your business with SRT. Call 701-852-8888 or visit srt.com/protectwhatmatters to learn more and find a system that works for you!