How North Dakota broadband providers are making e-commerce possible this holiday season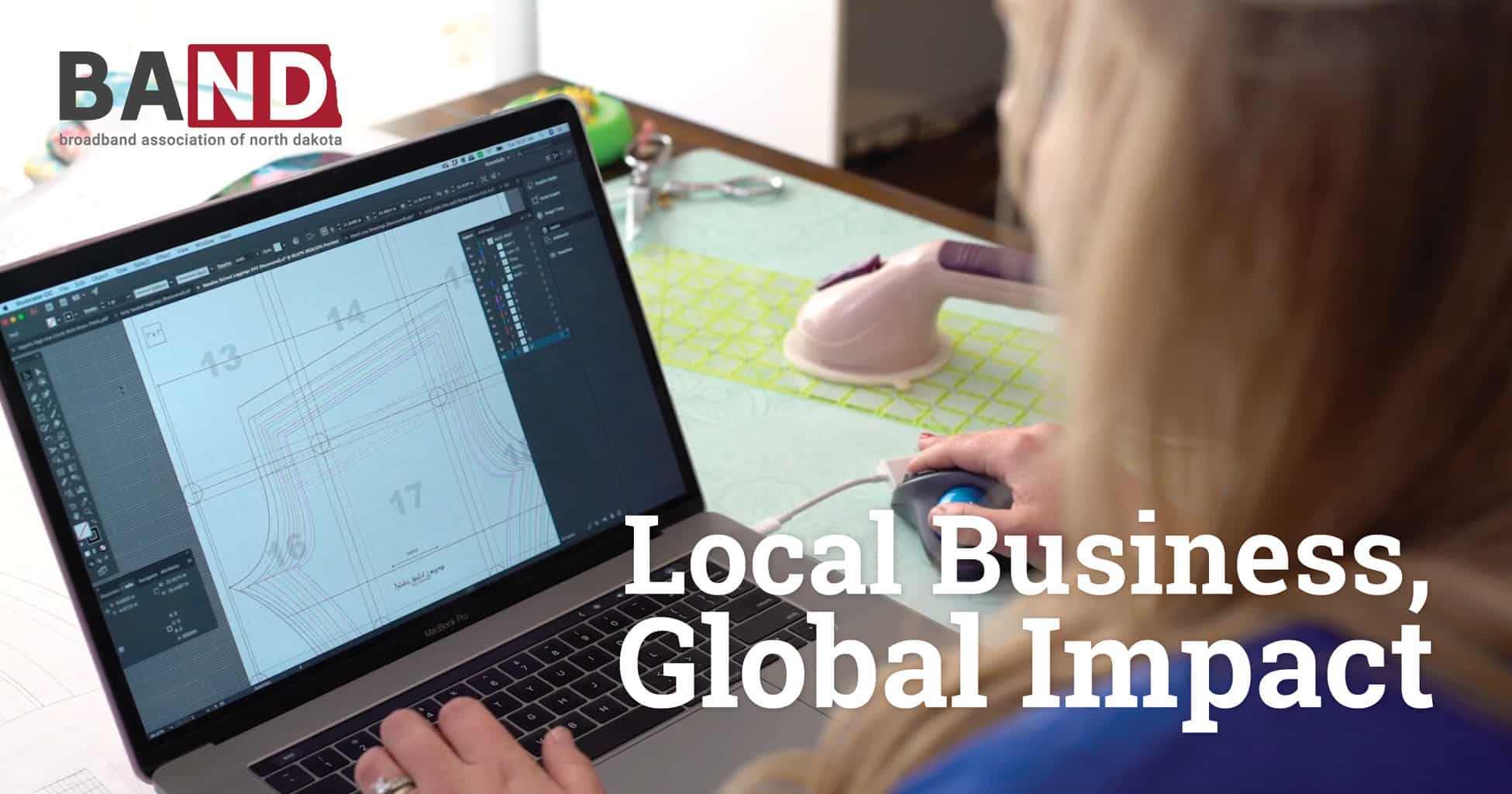 For many, the season's first snowfall and the sight of twinkling lights hanging from the trees bring back memories of gazing through shop windows like little Ralphie in A Christmas Story, scanning the glittering displays of toys until your eyes finally land on your dream gift.
But much like Ralphie's Red Ryder Carbine Action 200-Shot Range Model Air Rifle, the tradition of window shopping has fallen in popularity over the years. Local and national retailers alike are placing a greater emphasis on online sales as more shoppers turn to the internet to find the perfect gifts.
The 2019 holiday season is projected to break online shopping records, with digital spending during November and December expected to reach $143.7 billion—up 14.1% from last year. To keep up with the ever-increasing demand for toys, books, gadgets, and devices delivered right to consumers' doorsteps, businesses across the country, including right here in North Dakota, rely on the internet.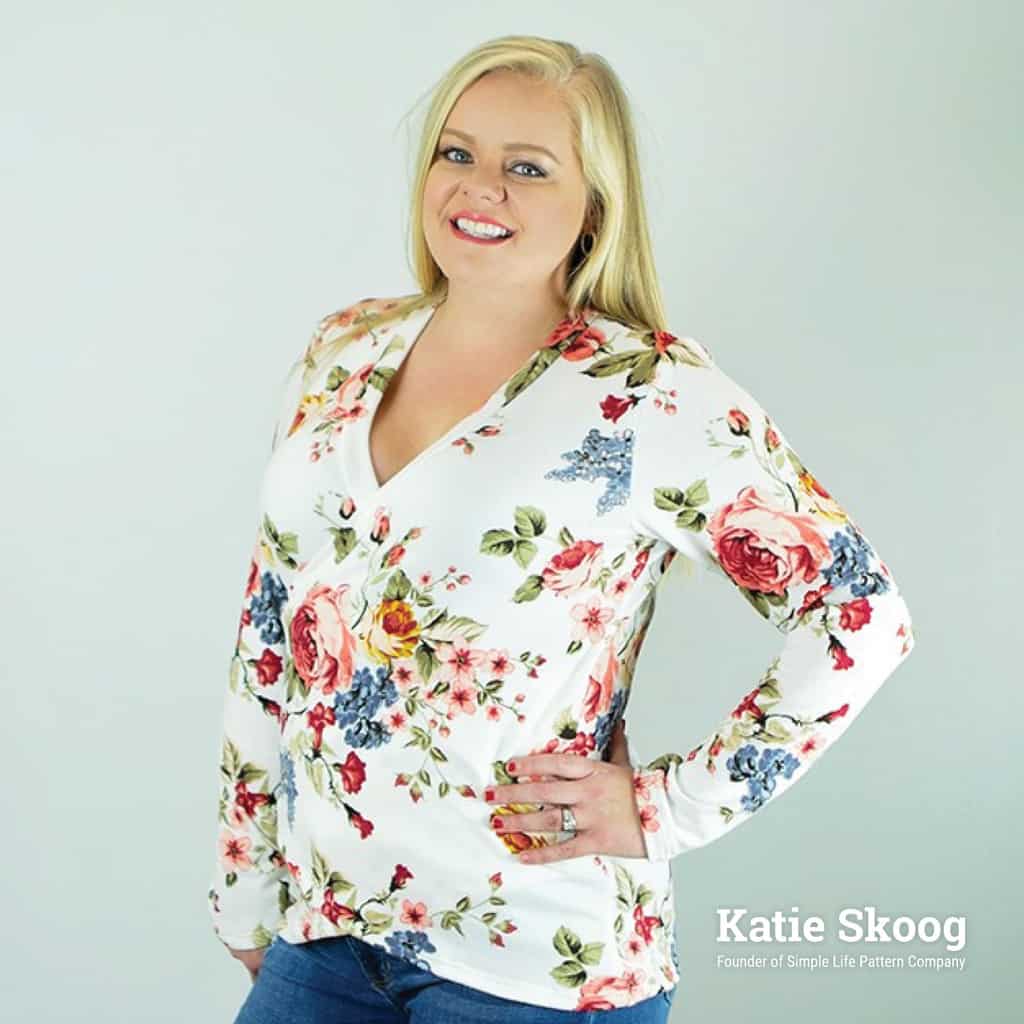 Katie Skoog is the founder of Simple Life Pattern Company, an online shop specializing in PDF sewing patterns for women, girls, and babies. With support from high-speed internet provided by Broadband Association of North Dakota (BAND) member Polar Communications, Katie is able to compete on an international scale—all from the comfort of her home in rural Edinburg, North Dakota.
"I never in a million years thought I would be doing this," Katie said. "I would have never expected to be able to make a very good living, support my family, and still be able to spend time with my kids, still make dinner, still go on camping trips in the summer. It's pretty amazing to be able to do that from my home."
From Passion to Profit
Simple Life Pattern Company began in 2015 with nothing but a computer, an idea, and a life-long passion for creating. 
"I have always been crafty. I grew up wanting to create things," Katie said. "I wanted a project that I could create and finish in one day, so I decided to make dresses. After that, I started creating my own patterns and posting them on social media. I loved connecting with other like-minded people who encouraged me to keep creating."
As Katie continued to post her designs on her personal social media channels, she discovered an opportunity to turn her passion into a profit. Her followers loved her designs, and several reached out to her saying they wanted to try the patterns themselves.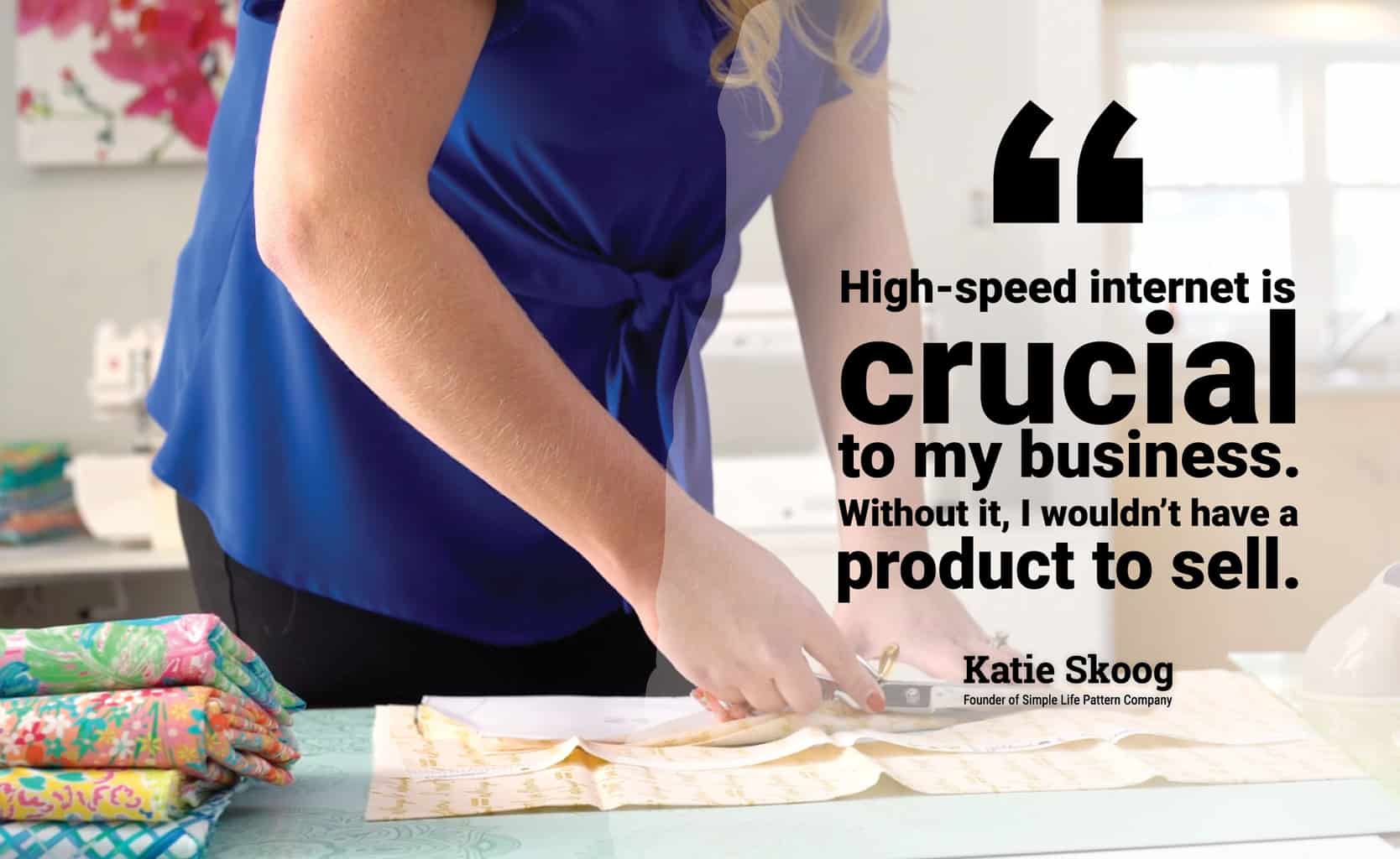 Katie spent hours planning, teaching herself to draft using Adobe Illustrator, and researching online marketing tactics. As she anticipated the release of her first collection of children's patterns, Katie launched a "fan" group on Facebook.
Within five minutes of its launch, the group had over 1,500 members. 
"When I first started, I thought Simple Life Patterns would just be a side hustle for me, a little hobby to help support my sewing projects," Katie said. "After the initial launch, I realized this could be my career."
After that launch, Katie hit the ground running with Simple Life Patterns. Her pattern offerings have expanded from just children's garments to include designs for babies and women, and she continues to release new patterns every month. In the four years since that initial launch, Katie has added two more designers and a social media team to help promote the business. 
As Simple Life Patterns continues to grow, Katie is constantly developing new goals to expand and improve. And at the center of that growth has been the internet she receives from Polar, her local broadband provider.
"I'm not selling my patterns in brick-and-mortar stores, it's all digital PDF downloads," Katie said. "High-speed internet is crucial to my business. Without it, I wouldn't have a product to sell."
Because her design team is spread across the country, Katie uses cloud-based programs to design her items, allowing them to share and collaborate on designs. All of Simple Life Patterns' marketing is done online: posting video tutorials on YouTube, sending emails about upcoming promotions, sharing customer creations on Instagram. 
If the internet were to go down for even a minute, Katie's business would come to a standstill.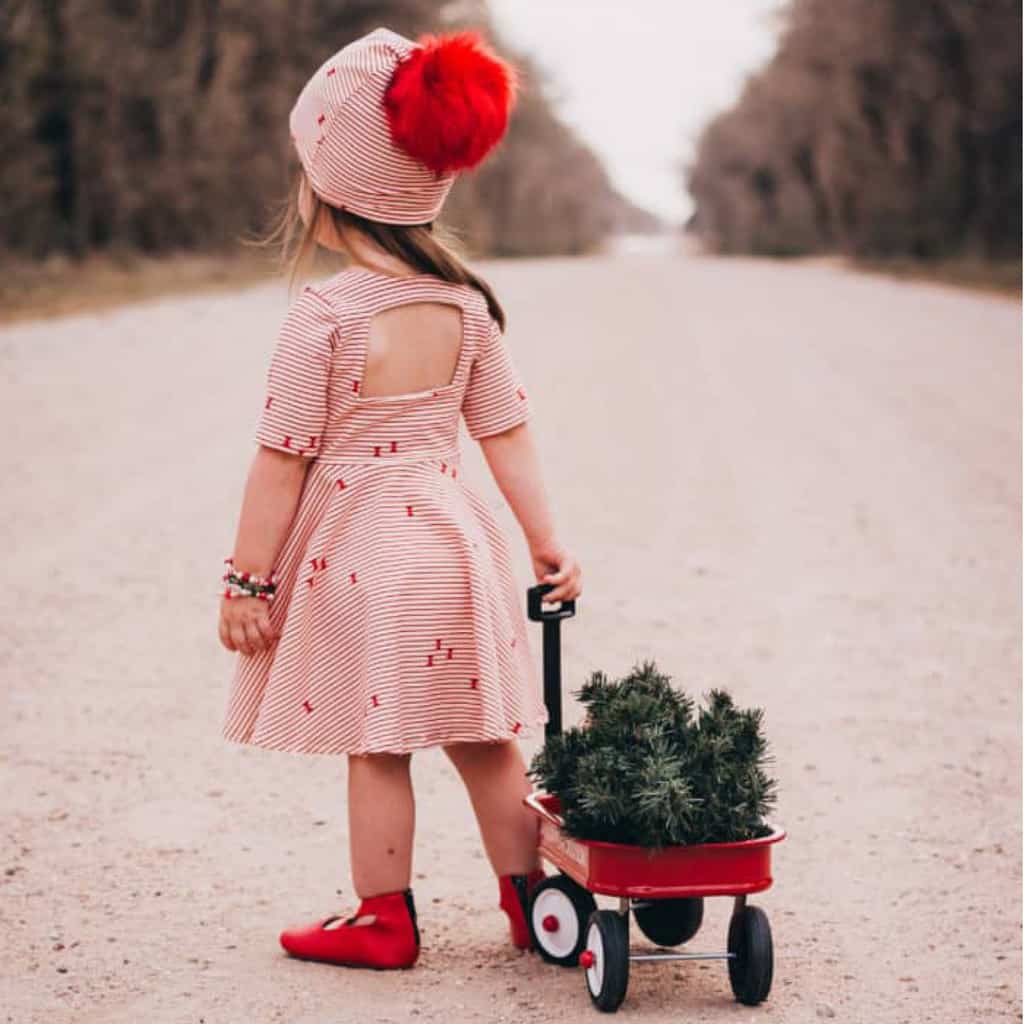 Most importantly, Katie relies on the internet to communicate with her customers, whether they are down the street or across the globe. Simple Life Pattern Company currently sells PDF sewing patterns in countries worldwide, including Germany, Australia, Norway, Singapore, and more. 
"We're not all in the same time zone, so having reliable internet allows me to respond to them instantly and for them to feel a personal connection," Katie said. "They can ask any questions and get all of the sewing support they need just by sending a message on Facebook or Instagram. You don't get that kind of connection with traditional paper patterns."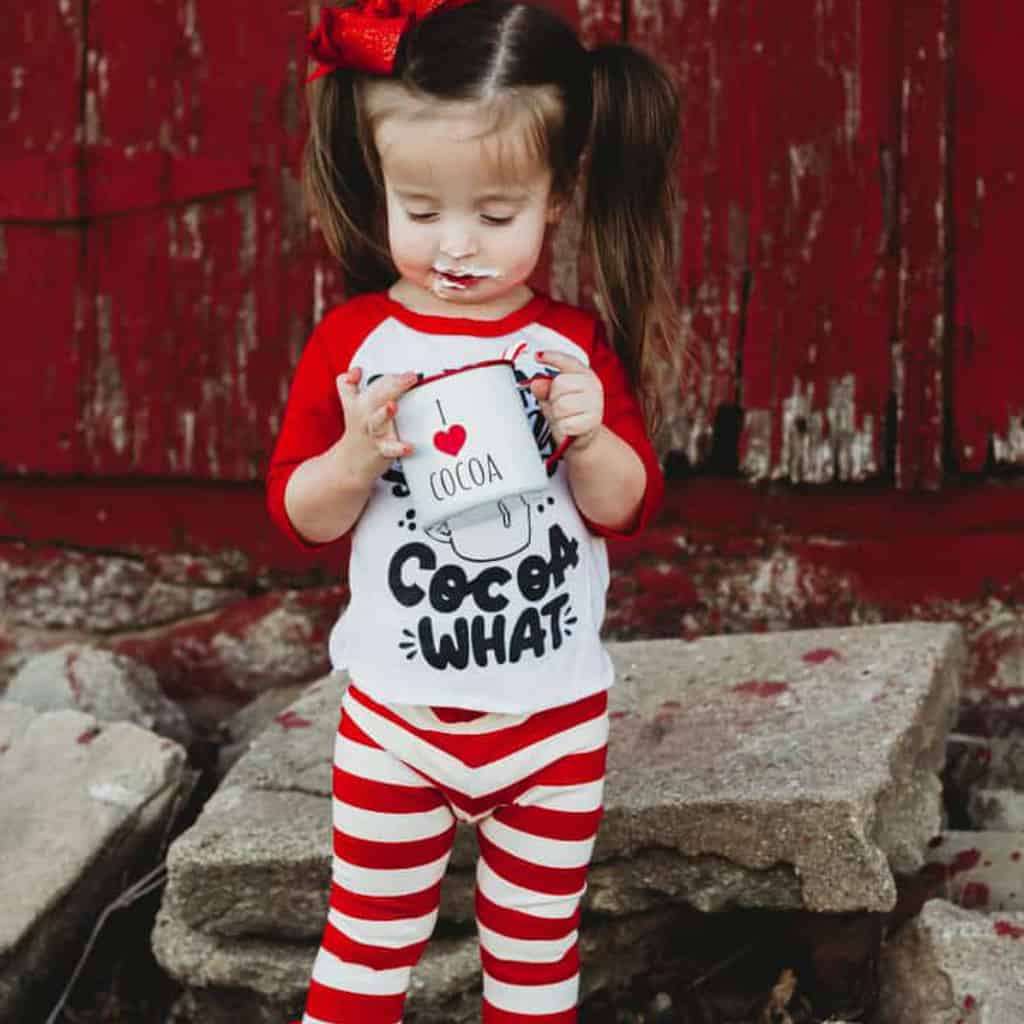 With the holidays fast approaching, Katie is in one of her busiest times of the year. Hundreds of sales are being placed every day by sewers hoping to design their own festive holiday outfits or create a customized gift for someone special in their life, and Katie needs to be able to access her website 24/7 to make sure orders are processed quickly. 
Luckily, she can count on Polar to keep her internet up and running when she needs it most.
"Getting in front of potential customers during the holidays is important," Katie said. "The best part is seeing what everyone creates with our patterns. We have a fan group of 28,000 members and to see their holiday creations is so inspiring. I am proud to be a part of that."
E-commerce businesses like Simple Life Pattern Company are making holiday dreams come true around the world. And thanks to rural broadband providers like Polar, it doesn't matter how large or small your hometown is—all it takes to build a thriving e-commerce business is passion, hard work, and a high-quality internet connection.
"Running an e-commerce company is amazing, mainly because you can work on your own schedule, you make your own path, you can make as much money as you want if you put your mind to it," Katie said. "Even in a small town, you can do it."
Contact your local provider or visit broadbandnd.com today to discover how broadband can empower your e-commerce business!