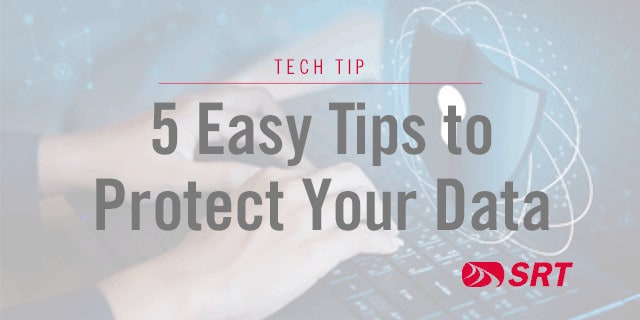 The internet can be scary and intimidating at times, but with a few small changes it can become much more manageable. These simple tips will help you feel more secure online:
1. Vary Your Passwords
Don't use the same password for every account, email, and app. Varying passwords limits the potential for someone to access all your accounts if they have gained access to one.
2. Set Up Multi-Factor Authentication
This simple additional step can make a huge difference when protecting yourself online. Multi-factor authentication can require a text or email to be sent to registered contact information that acts as a second layer of defense.
3. Avoid Using Your Debit Card Online
If possible, it is best to use a credit card rather than a debit card that is linked to your bank account. If your card is compromised, credit cards add an additional level of protection rather than allowing someone access to all the funds in your account. If a credit card is not an option, using a service such as PayPal or other reputable online payment companies can provide the necessary insurance in case of a breach.
4. Limit Information Shared on Social Media
As tempting as sharing personal information with your social network might be, hackers can use the information to gain access to your personal data. Security question answers can often be determined by scrolling through someone's social media feed, like the name of your pet, your favorite sports team, where you like to travel, or names and/or birthdays of your children.
5. Be Suspicious
When it comes to your personal data, you can never be too cautious. It is best to always be suspicious of anyone or anything asking for information. If you think it seems suspicious, it probably is.