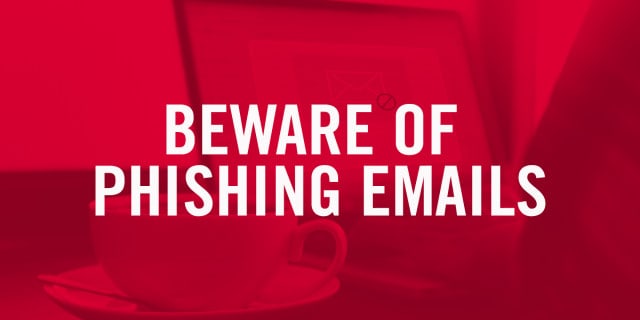 We received a few reports from customers receiving emails with the subject line, "New Update on STR Email." This is a phishing scam and was not sent by SRT.
What is Phishing?
Phishing is a cyber threat that pretends to be someone you know via email or text messaging. They want sensitive information from you like credit card numbers, usernames, and passwords.
How to Spot Phishing Scams
Look for typos and spelling errors. For example, if an email says, "STR Email" instead of "SRT Email" in the subject line, this is a red flag. Also, always look at the sender's email address to see if it appears suspicious. Many phishing emails also have a sense of urgency to their message or contain offers too good to be true.
If you receive a suspicious email like this, please delete it right away and don't click on any links. We're here for you, and protecting your information is a top priority!
For more information on how to stay cybersafe, you can visit Cybersecurity | Ready.gov. We will also continue to share the latest tips and trustworthy resources, so visit us often.