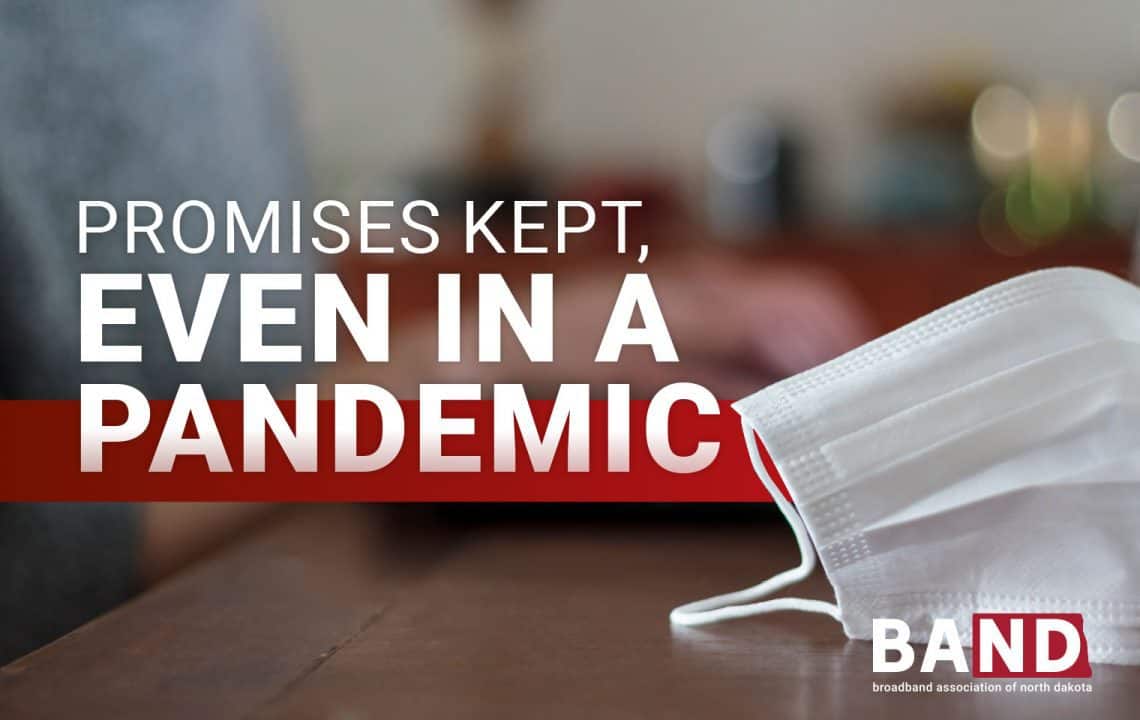 Teachers using video conferencing to educate their students. Companies closing doors, their employees relying on home Internet to perform their jobs. Healthcare providers utilizing telehealth to care for their patients. All of us depending on broadband to stay in touch with our loved ones.
COVID-19 has changed the way we work, learn, and live—not just for a few months, but for the foreseeable future. And when it became clear that the pandemic would not spare our state, the 18 member organizations that compose the Broadband Association of North Dakota (BAND) knew that they had a responsibility: to keep customers connected.
This March, more than 700 service providers across the country, including many of our own, signed the Federal Communication Commission's "Keep Americans Connected" pledge. They agreed to not terminate service to any residential or small business customers through May because of their inability to pay their bills, and to waive any late fees that they may incur because of economic circumstances related to the coronavirus pandemic.
But BAND organizations went above and beyond the FCC's call. From laying fiber past their service territories to doubling speeds at no cost, rural broadband providers have stepped up in incredible ways to ensure that their customers have the connectivity they need to serve their communities and adapt to this new normal.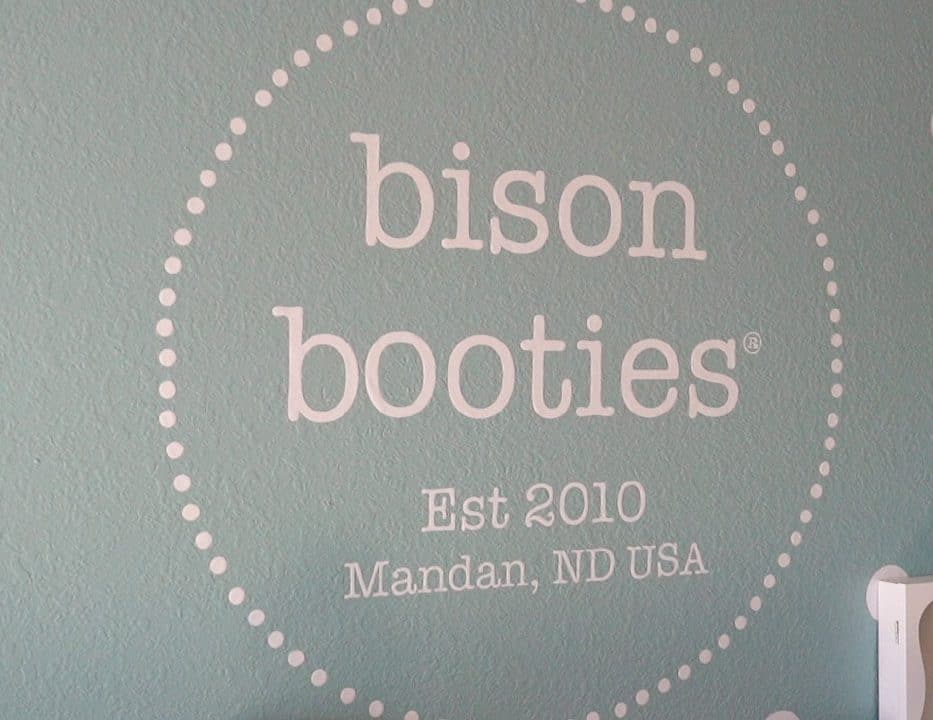 BEK + Bison Booties
Bison Booties was born out of what Erica Hager calls a "happy accident." In October 2010, the longtime hobby quilter was experiencing the universal struggle of new parents: nothing would stay on her squirmy baby's feet. With the chill of an impending North Dakota winter on the wind, Erica set her sewing machine and a box of scrap fabric on a folding table in her unfinished basement and got to work. After a few failed attempts, the first pair of Bison Booties—soft-soled baby shoes that stay on even the kickiest feet—was born.
"My daughter wore them and they were great," Erica said. "I realized that maybe if I like them this much, my friends that were having babies might also like them."
Fast forward almost a decade, and Bison Booties is a thriving e-commerce business and Erica's full-time job. That unfinished basement is now her studio, where she designs and creates batches of 400 pairs at a time, selling them on a website that she has designed and maintains herself. 
Erica's business ships around the world and has been featured by publications like Martha Stewart Living and Country Living Magazine. She has expanded her product offerings to include onesies, sunglasses, and adult booties. And when COVID-19 hit North Dakota this spring, she added yet another product to her inventory.
"During the pandemic, I was able to serve the community by making cloth face covers," Erica said. "It's hard to pivot a business, and it was difficult to pivot mine, but there are a few things that made it easier. One, I already sew with fabric, so that part was very natural. The second was that I had a way of quickly getting these face covers out to the people that need them."
In order to meet the rising demand for face covers and get them to her customers as quickly as possible, Erica depended on high-speed, dependable broadband from local Broadband Association of North Dakota (BAND) member, BEK Communications Cooperative.
"Bison Booties has been able to keep our family and our community safe, and we wouldn't be able to do it without the high-speed service that we have from BEK," Erica said. "If I had any doubt in my mind that the Internet might not work tomorrow, or it might not be fast enough for me to upload these photos [of my products], it would have slowed that system so greatly. I don't know that it would have been worth it to make them."
Erica knows from experience the toll that poor Internet connectivity can take on an e-commerce business. In the early days of Bison Booties, the only way Erica could access the Internet was via a satellite on the roof of her home. It was unreliable at its best, and nonexistent at its worst.  Her connection would frequently time out as she tried to upload new photos to her website. When it was rainy or snowy, too hot or too cold, her Internet would go down completely, meaning she could not fill and ship orders on time. When she couldn't take it anymore, Erica called BEK. 
While Erica's home was technically outside of BEK's service area, BEK CEO Derrick Bulawa negotiated with Erica and the two decided on a nominal fee to allow BEK to lay fiber to her home.
"It's amazing to see a lady with that kind of energy and excitement given the right access to technology, how she can just flourish," Derrick said. "She went out of her way and figured out how to manufacture these masks and sell and distribute them over the Internet to hundreds and hundreds of people. She's protecting the community, and we feel like we're an important part of that."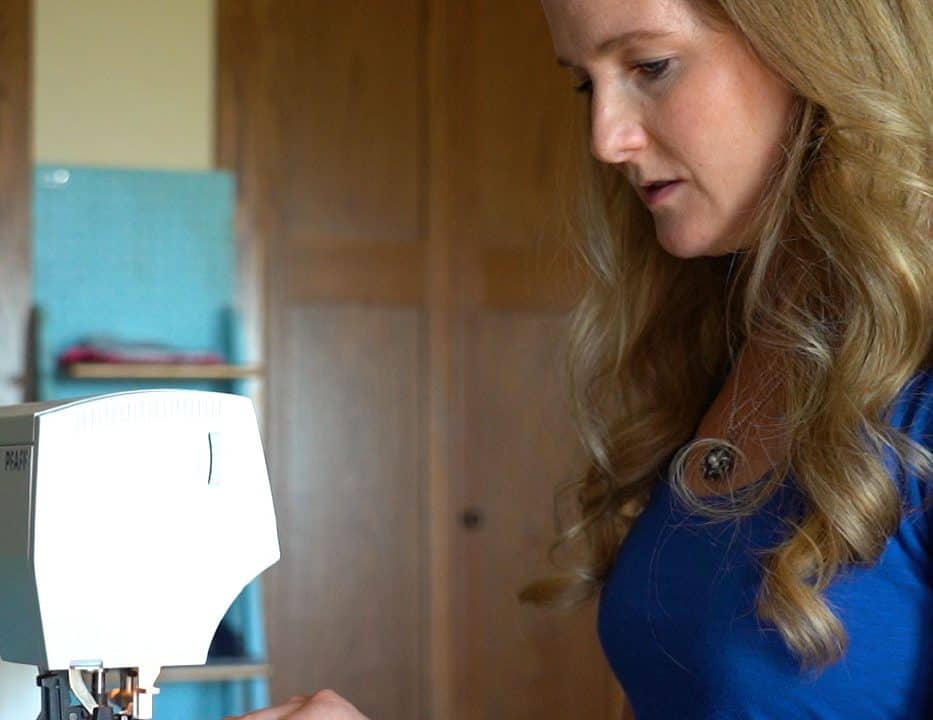 DCN + Starion Bank
Just a few miles east of Bison Booties headquarters, Starion Bank was also grappling with how to care for their community in the midst of a pandemic. 
The family-owned bank, based in Bismarck, has 16 branches and thousands of customers across North Dakota and Wisconsin. And in early March, they suddenly had more than 200 employees needing to work from home. 
"We started discussing what impacts COVID might have on our business, and within the next week or so we started making decisions on closing branches, sending people home to work," said Kevin Valleroy, IT Manager and VP at Starion Bank. "And one of the things that we recognized is that, with the number of people working from home, we could potentially need some more internet bandwidth."
Kevin worried that the sudden influx of teammates accessing Starion's network from home would lead to a bottleneck, preventing them from providing their customers with the service they needed when they needed it. Starion reached out to their BAND member, Dakota Carrier Network (DCN), to see if they could help ease the transition.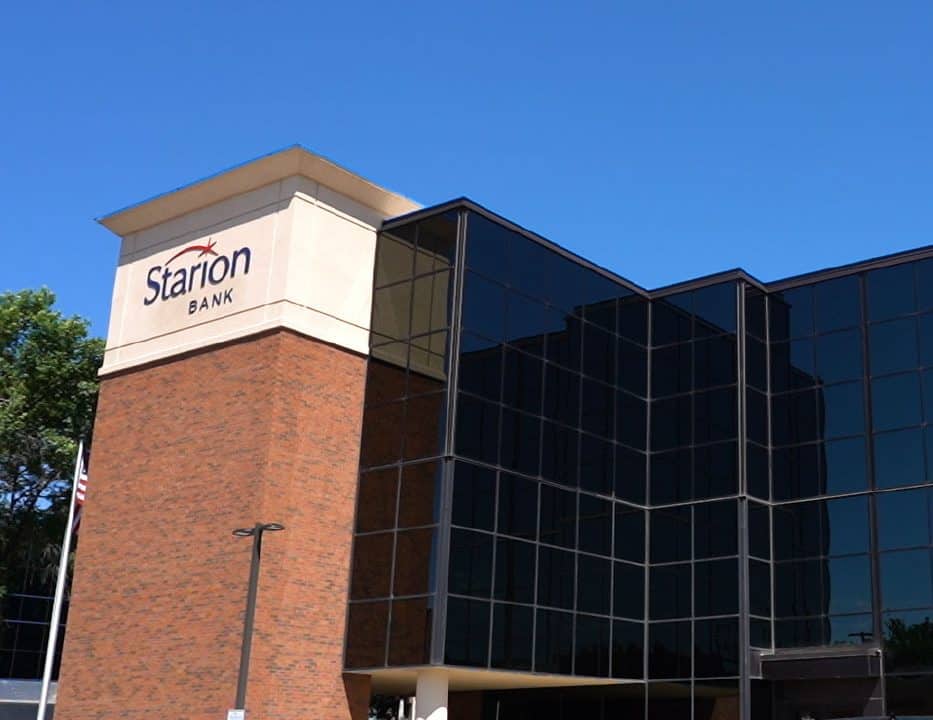 Starion Bank and DCN have a longstanding relationship rooted in collaboration and innovation. Founded in 1996, DCN is owned by 14 independent rural broadband companies (all of which are also BAND members) and was created to help support the local broadband companies and statewide enterprises. When Starion became DCN's first commercial customer in 1997, the only way the bank could communicate with its more rural branches in Oakes and Ellendale was through copper lines laid by DCN owners.
And as technology has evolved, so has the relationship between these two growing companies. Over the past six years, DCN and its member owners have connected every single one of Starion's 16 branches, even as far as Sun Prairie, Wisconsin, to their extensive fiber optic backbone.
As they have so many times in the past, DCN stepped up this spring to ensure that their customer, and their customer's customers, stayed connected.
"At DCN, our main priority is keeping our customers connected," said Seth Arndorfer, CEO of DCN. "During COVID-19. that connection has been more important than ever before."
In less than a week, DCN was able to increase Starion's Internet speed from 200Mbps to 500Mbps—so that neither employees nor customers would experience congestion due to the pandemic.
"Just imagine how frustrating it would have been to be in an isolation or a quarantine environment and not have the connectivity," Seth said. "Starion's financial viability would have been impacted, their ability to service their customers would have been impacted, and the ability of their employees' students to receive a quality education during the COVID pandemic would have all been impacted very greatly."
This increase in speed has allowed Starion employees to work safely from home for the duration of the pandemic and provide their customers with the quality of service they have come to expect. Most importantly, it has given them peace of mind.
"With our COVID response, we had a lot of other things going on that we had to worry about," Kevins said. "And with DCN providing the extra bandwidth, we didn't have to worry about that. It just gives us a little bit more comfort level and security on not having issues with the number of people working from home."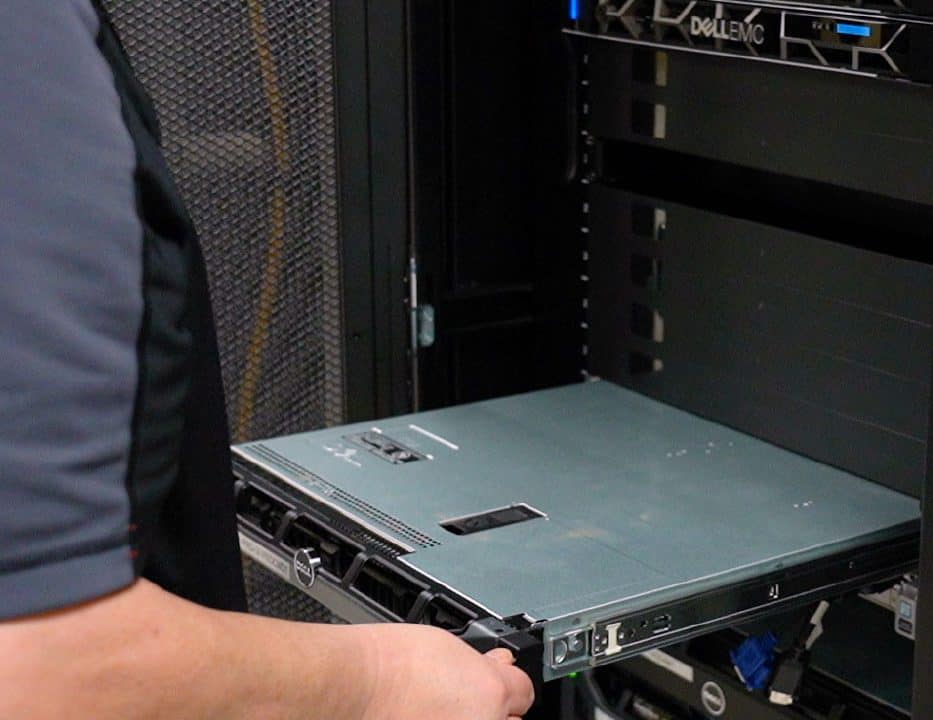 Working Together — The North Dakota Way
As the COVID-19 pandemic has created unprecedented demand for broadband across our state, the 18 member organizations that form BAND have all stepped up in unprecedented ways to support their customers. 
While there remain more questions than answers about the future of the virus, one thing remains certain. As North Dakotans, we will continue to work together to bring education to students wherever they are, support businesses as they move online, and to empower the people of North Dakota to do what they do best: innovate and collaborate.
"We've done it for centuries here in North Dakota, whether it's getting over a harsh winter, or the original farmers and ranchers that worked to form these cooperatives to install the first lines of communication across the state," Seth said. "That's how we got through COVID-19, is by working together." 
Discover how your local BAND member can support you throughout COVID-19 and beyond: www.broadbandnd.com/our-members/association-members/