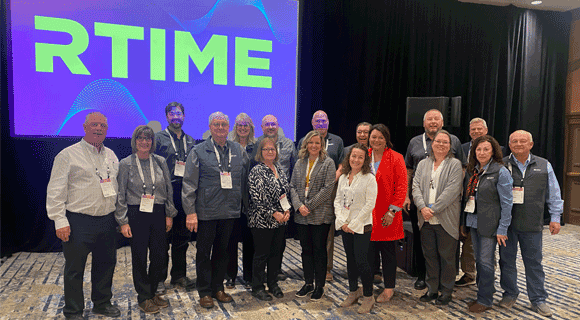 This week, SRT is well represented at the Rural Telecom Industry Meeting and EXPO (RTIME) in Dallas, TX. The National Telecommunications Cooperative Association's (NTCA's) signature annual event, RTIME is the largest conference in the country geared toward rural internet providers like SRT. This conference is a great opportunity for telecommunications industry peers to connect and learn the latest in relevant industry topics like cybersecurity, emerging technology, broadband funding, and economic development.
SRT's CEO/General Manager Cassidy Hjelmstad, Chief Growth Officer Robin Anderson, and Director of Sales Paul Gillund are in attendance, as well as several directors from SRT's Board.
NTCA is the premier association representing nearly 850 independent, community-based telecommunications companies that are leading innovative change in smart rural communities across America.