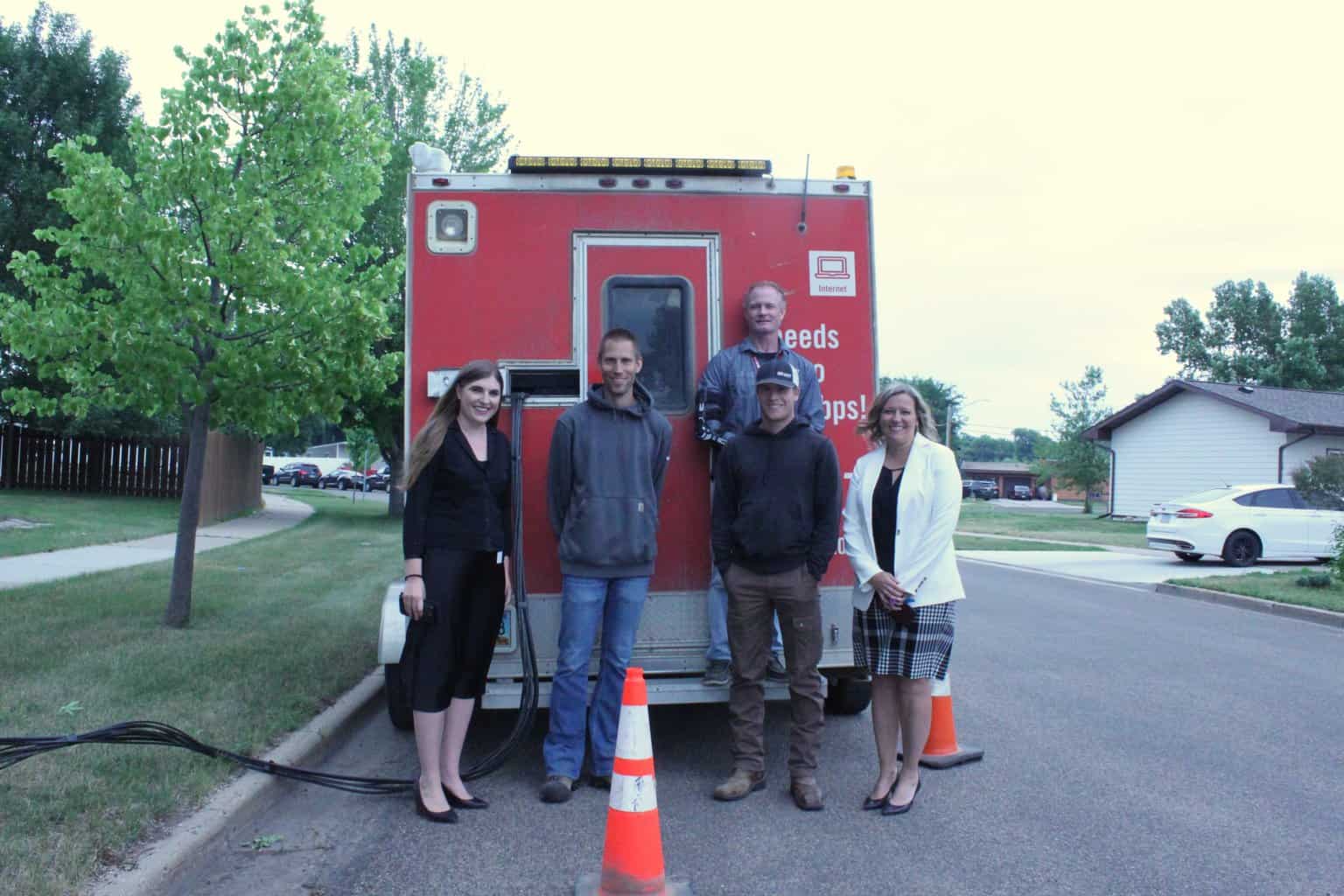 Mary Silverthorn, Legislative Assistant to U.S. Senator Kevin Cramer, visited SRT in Minot this week to chat, tour, and dig into the "fiber to the home" process.
Her visit included the opportunity to splice real fiber, a key phase that brings high-speed, reliable internet to each individual customer. Working off mapping records for every location in SRT's territory, SRT splicer technicians connect thousands of pieces of "fiber" – strands of glass that carry internet and phone traffic – along buried routes. The fiber is fused from SRT's central office headquarters to smaller offices throughout our service area and, ultimately, to the customer. By splicing fiber herself, Ms. Silverthorn experienced the precise work involved in connecting each home or business to our state-of-the-art fiber network – one at a time – across vast swaths of north-central North Dakota.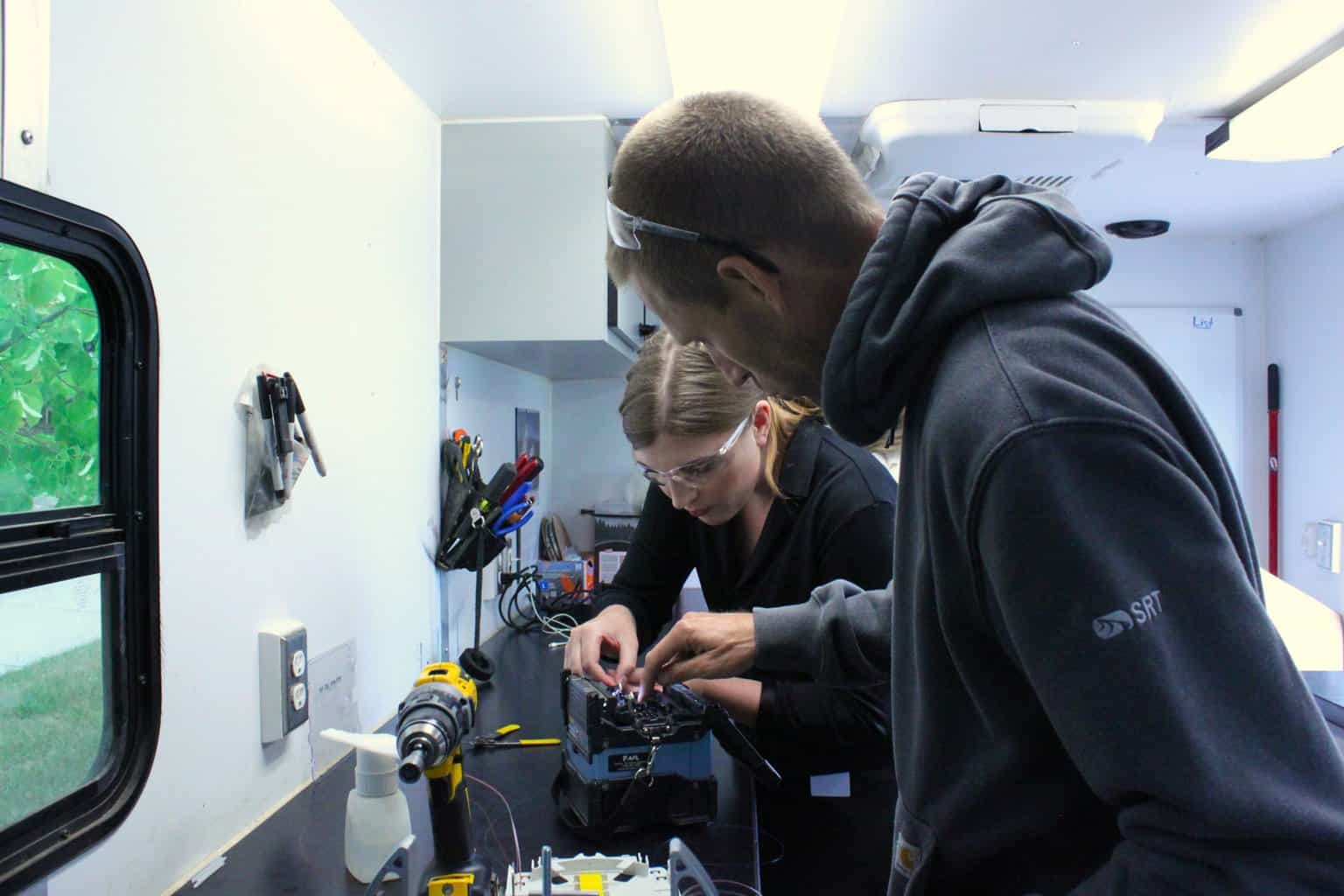 Ms. Silverthorn also toured SRT's downtown office to see the systems required to support and deliver broadband throughout Minot and remote/rural communities spanning thousands of square miles. She met employees from operations, engineering, and IT disciplines and had the opportunity to ask a variety of questions about the fiber network.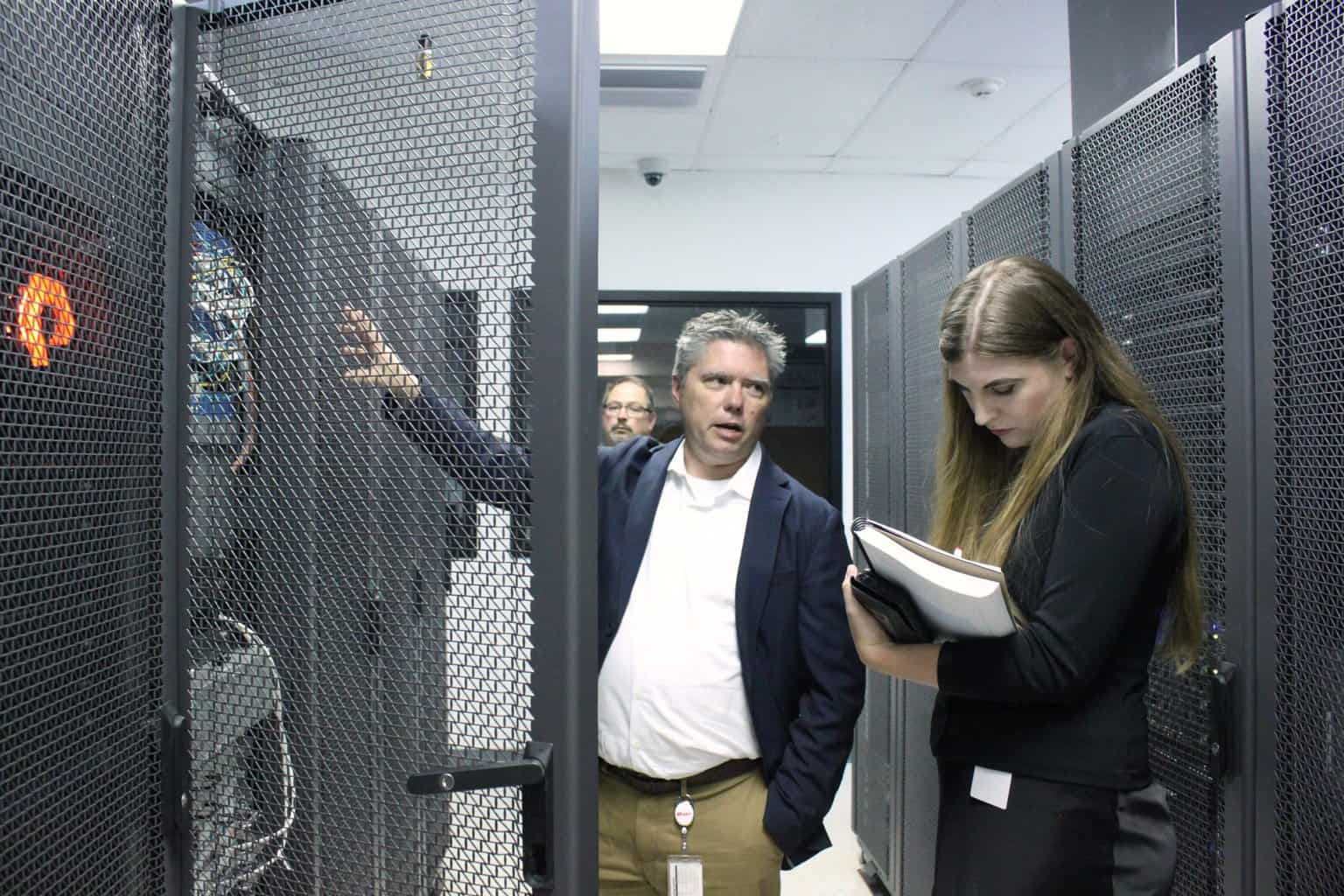 "SRT appreciates Senator Cramer's focus on telecommunications and broadband," said Cassidy Hjelmstad, CEO and General Manager of SRT. "We are always happy to show visitors how SRT and other telecommunications cooperatives work to bridge the digital divide across North Dakota. Many thanks to Mary for being so generous with her time this week. We enjoyed her visit!"