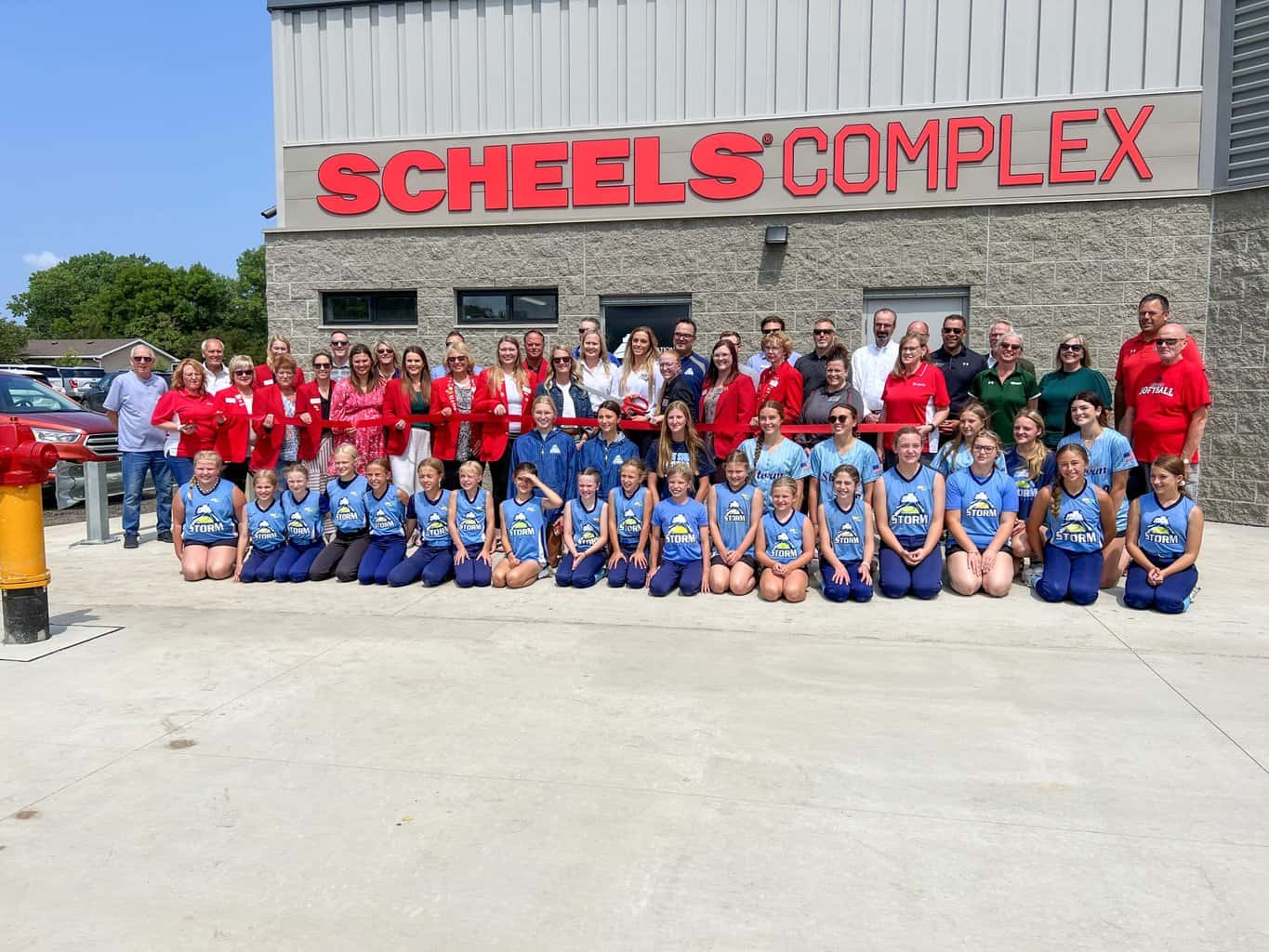 SRT congratulates Minot Parks on their official SCHEELS Complex at South Hill ribbon cutting today. We joined other sponsors and community members for the unveiling of the complex, featuring new amenities that players and spectators will enjoy for years.
SRT is proud to sponsor high-speed internet services to the impressive sports facility – providing equipment, installation, and maintenance of Gig x Gig fiber and free public access WiFi.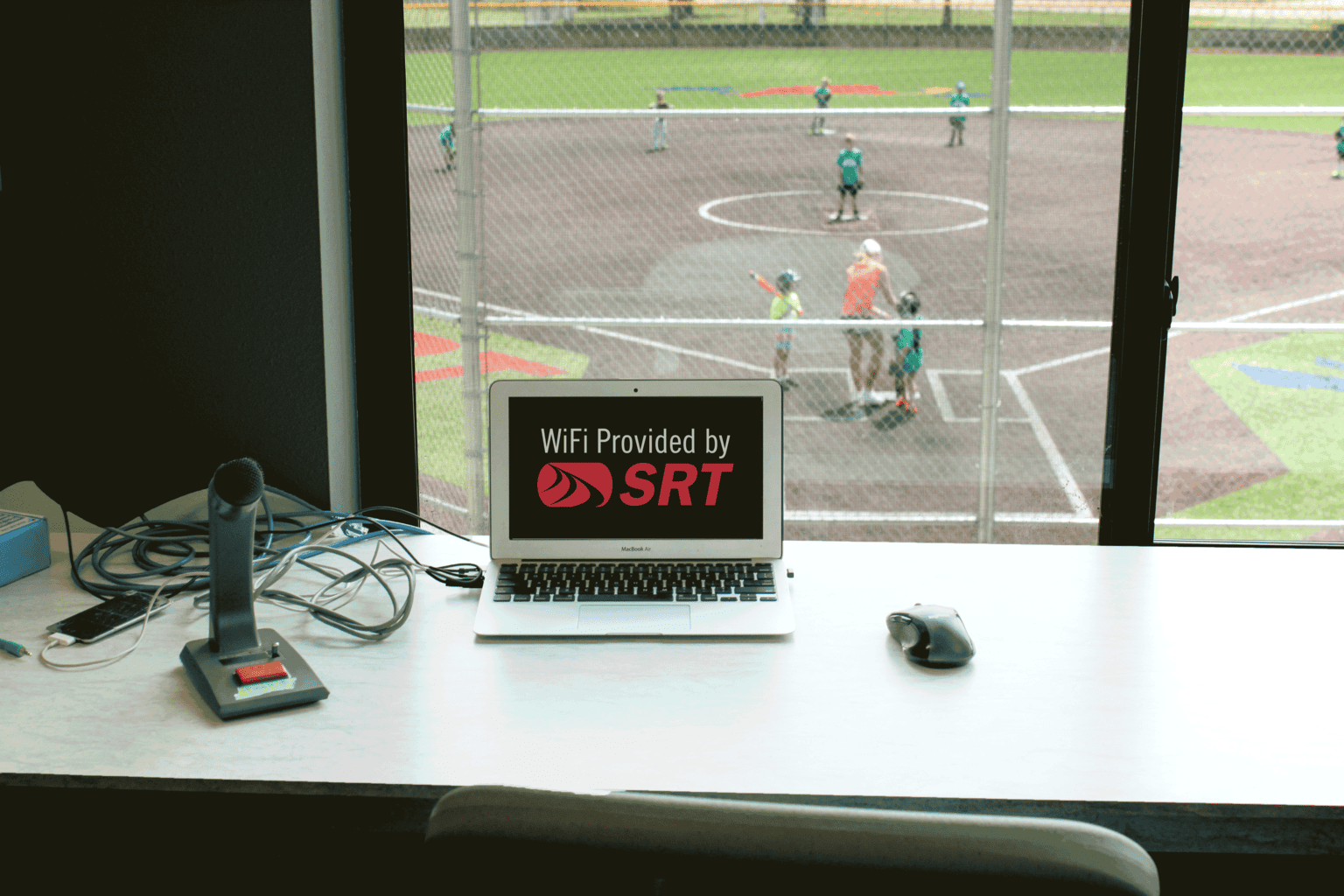 The new complex boasts two turf fields, three spacious offices, a press box with a sound system and excellent view of the games, locker rooms with bathrooms for both home teams, an in-house concession stand, and state-of-the-art field lighting. "This is the nicest facility in the state now; it's the best setup anywhere," said Thor Nelson, Minot Girls Fastpitch Board President and champion of this project.
New netting hangs over the bleachers for spectator safety, a feature that is "the best thing ever for fans sitting here," added Nelson.
Those fans can also use free WiFi anywhere onsite, whether inside the building, out in the stands, or cheering field-side. High-speed internet allows the press box to live-stream games, report scores to media, and record game film for review and coaching.
"This facility changes the landscape for girls softball in Minot. Kids want to play in nice facilities and when they see this complex, they want to play here," said Nelson. "It also attracts more teams to visit and play here. Our tournaments sell out every year now. And this is all thanks to our sponsors like SRT."