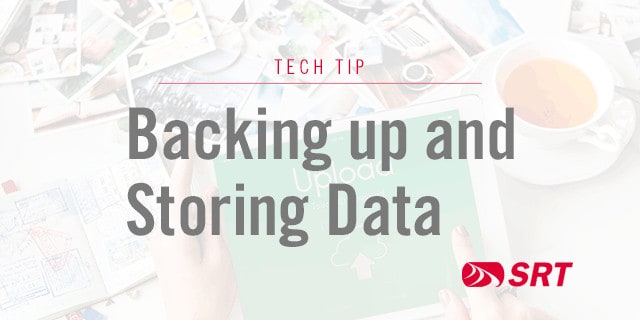 There are three basic ways to back up important documents and photos:
1.       External hard drives
2.       Flash drives
3.       Cloud based storage
Each option raises a few things to consider. External hard drives and flash drives are a one-time purchase that you place your documents or photos onto via a USB port. Storage size and price vary by brand, so it's best to research based on your specific needs. Cloud-based storage often charges a monthly fee to house your photos, which are uploaded to the cloud via the internet or an app. Some examples of reputable cloud-based storage include Dropbox, Google Drive, iCloud, iDrive, pCloud, and OneDrive.
Since none of the options is perfect and all have drawbacks, consider using a combination of two or three options. Hard drives and flash drives have the potential to corrupt or fail over time, while cloud-based storage has the potential of being breached or the company shutting down unexpectedly. Having multiple back-up options such as a cloud-based and physical-based combination is your best way to ensure you always have access to your valuable information. Setting reminders or scheduled backup dates throughout the year minimizes the risk of losing information in the event of a device malfunctioning, getting lost, or being stolen.