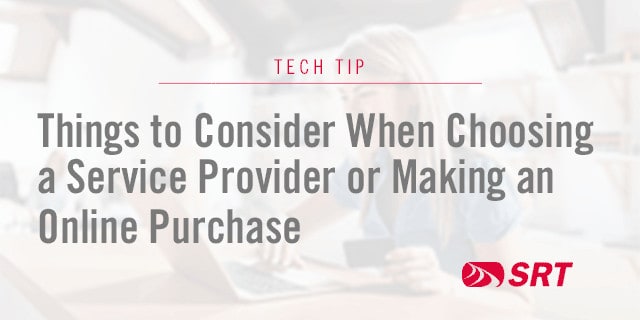 When choosing to make a purchase for service or goods online, here are some quick things to consider to protect yourself from falling victim to a scam:
What is the general reputation of the company? Have you heard of them before? If you suspect it to be too good to be true, it likely is.



Have they had security incidents before? A quick Google search can bring up useful information regarding a company. Checking a site such as the Better Business Bureau can help clear up any potential worry about a company's reputation.

Is their website secure? Does it use https in the web address?

Is it easy to find a way to contact them? Do they have a customer support feature? Websites posing as legitimate storefronts often lack options for contacting them.

How much information is the company requesting from you? To make a simple online purchase you should not need to provide personal details such as a social security number or bank account information.