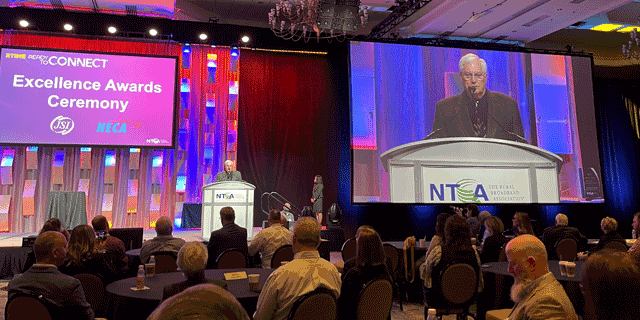 MINOT, N.D. – Ardel Rice, a Director on SRT's Board since 2000, was selected as a 2021 recipient of the NTCA James L. Bass Director Life Achievement Award in the Excellence Awards program.
The Excellence Awards of NTCA – The Rural Broadband Association – recognize NTCA members who have shown exceptional commitment to their communities and the rural broadband industry.
Rice notably served as SRT's Board President from 2010-2012, an unprecedented time when a historic flood devastated the Minot area right as SRT's rural fiber project began. As President, he also led the Board through SRT's evolution from a telephone to a broadband company. When leading the Board's 2012 strategic planning, Rice identified key priorities such as anticipating area growth and significant broadband and Fiber to the Home projects. "Many of these priorities are still relevant today, which speaks volumes about the sustainability of Ardel's vision for our cooperative," said Cassidy Hjelmstad, SRT CEO/General Manager.
During his more-than-two decades on the Board, Rice has served on several subcommittees. Currently he is a member of the SRT Strategic Planning, Building, Board Retreat, Board Policy, and Compensation Committees.
"Whether running his farming business, raising a family with his wife, or supporting his community, Ardel has been a man of exceptional character and attitude," said fellow Director and previous Board President Allan Engh. "As his son Jay once told me, 'He's a man to look up to.' SRT is privileged to have Ardel on the Board and has benefited immensely from his wisdom and leadership."
Rice and other winners were announced at the Rural Telecom Industry Meeting & EXPO (RTIME) in February. "We are very fortunate to be surrounded by such talented and accomplished individuals in the telecommunications industry, and I am honored to be able to present them with the 2021 Excellence Awards," said NTCA Chief Executive Officer Shirley Bloomfield.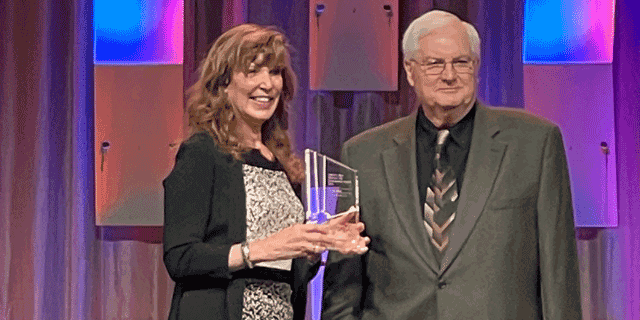 "The winners exemplify the values of dedication, service and innovation in the work and in their communities. I want to congratulate and thank Ardel for his contributions to our industry."
A retired farmer, Rice resides in Mohall with his wife, Deanna. They have three sons and eight grandchildren.
SRT Communications, headquartered in Minot, North Dakota, is the state's largest telecommunications cooperative. Established in 1951, SRT employs nearly 200 people and serves more than 48,000 customers across north central North Dakota. SRT is committed to bringing the benefits of fiber to rural and urban communities alike and earned the distinction as a Certified Gig-Capable Provider in 2017. Services include internet, TV, phone, and security/surveillance systems for home and business.
NTCA–The Rural Broadband Association is the premier association representing nearly 850 independent, community-based telecommunications companies that are leading innovative change in smart rural communities across America. In an era of transformative technological developments, regulatory challenges and marketplace competition, NTCA members are advancing efforts to close the digital divide by delivering robust and high-quality services over future-proof networks. Their commitment to building sustainable networks makes rural communities fertile ground for innovation in economic development, e-commerce, health care, agriculture and education, and it contributes billions of dollars to the U.S. economy each year. Visit www.ntca.org.