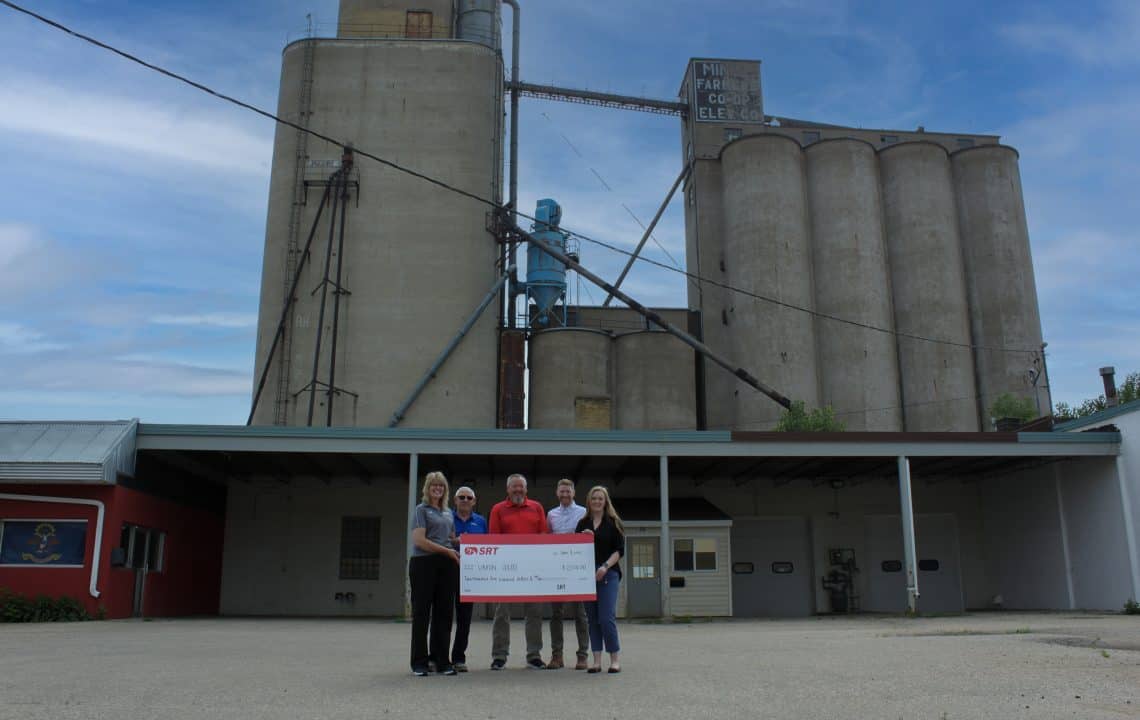 Minot, N.D. –SRT presented a $2,500 check to the Union Silos Public Art Project on Thursday, June 8.
The Union Silos project will transform Minot's downtown Farmer's Union Co-op grain silos into North Dakota's largest mural and an artistic backdrop for the city. So far, project organizers have raised 60% of their $350,000 donation goal.
"This project is only possible with strong community support," said Chelsea Gleich, Union Silos Co-Organizer. "We are very grateful for donations like SRT's that will help us celebrate our history of agriculture for years to come."
A "Monuments Project" is underway in states across the country to beautify public spaces, preserve iconic structures, and attract tourism to unique American communities. Union Silos in Minot will represent North Dakota's sole Monuments Project.
"SRT proudly invests in the vitality of our region, " said Kristi Miller, SRT Board President. "Bringing art to Minot that honors our farming heritage will benefit our economy and quality of life. We are pleased to support the Union Silos project and look forward to the installment's unveiling."
Work on the project will begin later this summer with Guido van Helten, a visual artist and photographer recognized internationally for creating large-scale mural installations.
SRT Communications, headquartered in Minot, North Dakota, is the state's largest telecommunications cooperative. Established in 1951, SRT employs nearly 190 people and serves roughly 8,000 square miles and 24,000 customers across north central North Dakota. SRT earned the distinction as a Certified Gig-Capable Provider in 2017. Services include high-speed internet, phone, and security/surveillance systems for home and business.