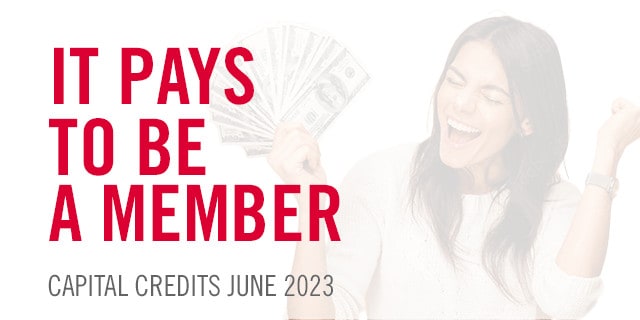 MINOT, N.D. – SRT Communications will be distributing $1,824,596 in credits back to its members.
SRT's Board of Directors approved SRT to issue checks that include a portion of the 2000 allocation and a portion of the 2022 allocation. Checks will be mailed out in early June.
"Capital credits are a core benefit of belonging to a cooperative," said Kristi Miller, SRT Board President. "SRT values our membership and enjoys sharing the good news of our financial health with them. These capital credits represent our members' ownership equity."
SRT Capital Credits in Four Steps
At the end of the fiscal year, SRT determines whether there are excess revenues, called margins.
The margins are allocated to members as capital credits based on the amount spent by the member during the year.
The Board of Directors decides to retire, or pay, the capital credits when the cooperative's financial condition allows.
Members are notified how and when they will receive their capital credit distribution.
Members should inform SRT of changes to their current mailing address to ensure they receive any future capital credit retirements.
For more information on capital credits, visit srt.com/capitalcredits or call 701-858-1200.
SRT Communications, headquartered in Minot, North Dakota, is the state's largest telecommunications cooperative. Established in 1951, SRT employs nearly 190 people and serves roughly 8,000 square miles and 24,000 customers across north central North Dakota. SRT earned the distinction as a Certified Gig-Capable Provider in 2017. Services include high-speed internet, phone, and security/surveillance systems for home and business.