Minot, N.D. – SRT donated a 2015 Chevrolet 2500 crew cab pickup truck with a utility body, valued at roughly $20,000, to Surrey Fire Protection District. SRT recently visited the district to celebrate the finished truck.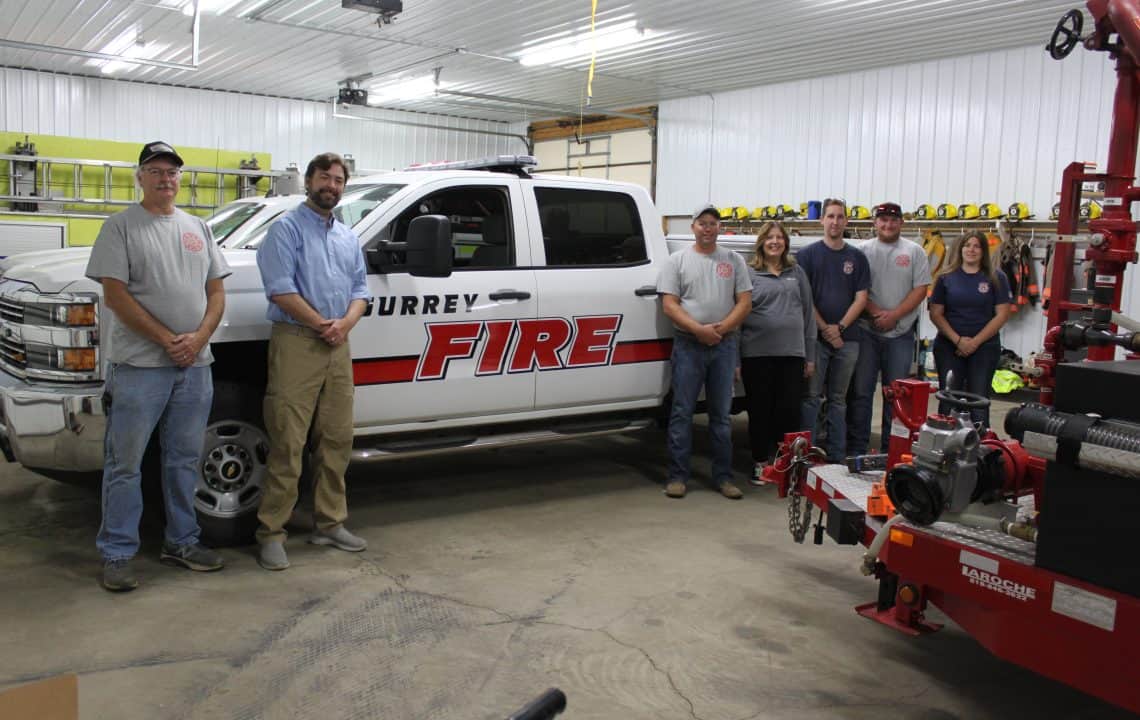 Surrey Fire Protection District's first rescue truck, the donated vehicle is fully equipped and can haul trailers on rescue calls instead of relying on fire trucks. The new rescue truck can also be used for manpower calls.
"This truck allows us to respond year-round to any medical call," said Seth Bartholomay, Assistant Chief of Surrey Fire Protection District. "We've had some winters with deep snow in recent years. With all the lights, people will see us coming from a long way away."
Surrey Fire Protection District provides fire and rescue services to Surrey Township and offers mutual aid to surrounding townships and departments. The district has prioritized upgrading equipment and vehicles to enhance their fire and rescue efforts.
"We are always striving to increase our capabilities to better serve our community," said Bartholomay. "By donating the entire truck, SRT is helping us put resources toward other replacements and upgrades we need. It's a blessing that the donation happened this way."
Kristi Miller, SRT Board President, said about the donation, "SRT is grateful to our first responders for the vital role they play in our communities. We are committed to public safety and are humbled to support the life-saving work of Surrey Fire Protection District."
SRT Communications, headquartered in Minot, North Dakota, is the state's largest telecommunications cooperative. Established in 1951, SRT employs nearly 190 people and serves roughly 8,000 square miles and 24,000 customers across north central North Dakota. SRT earned the distinction as a Certified Gig-Capable Provider in 2017. Services include high-speed internet, phone, and security/surveillance systems for home and business. Learn more at www.SRT.com.