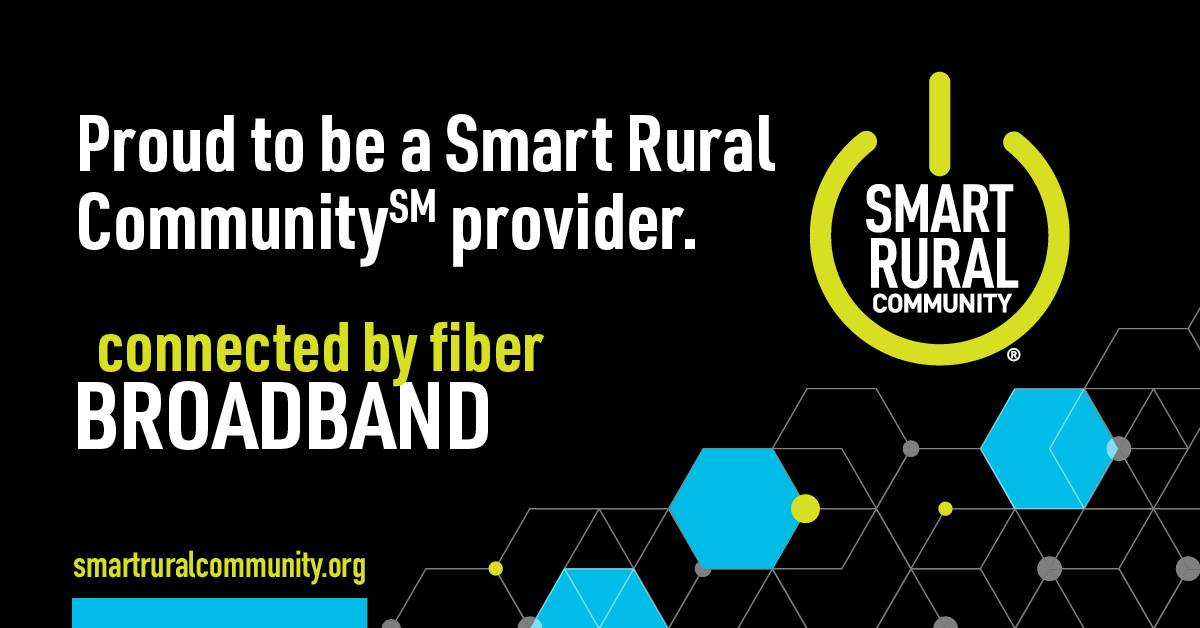 SRT Communications is proud to be named a Smart Rural Community (SRC) provider by NTCA—The Rural Broadband Association. Smart Rural Communities promote innovative economic development, effective education, efficient energy distribution and use, state-of-the-art health care, and other important services for Rural America.
Rural broadband allows communities of all sizes to flourish. SRT, a broadband internet provider serving north-central North Dakota, plays an integral role in building a brighter future for small-town America.
To earn Smart Rural Community provider designation, SRT affirmed that it offers 25/3 Mbps broadband to at least 50% of its service area; SRT offers that speed to 76%. SRC designation also means that SRT has a broadband subscription rate of at least 50% and is committed to program principles of collaboration and innovation. SRT celebrates being a Smart Rural Community provider as part of a national network of similarly innovative communities.
"It is imperative that our rural communities have access to high-speed internet. SRT broadband brings educational and economic opportunities to rural residents, in the places where they love to live," said Kristi Miller, SRT Board President.
"Smart Rural Community providers recognize the importance of rural connectivity. Our farmers, ranchers, business owners, families, students – everyone deserves access to broadband," said Cassidy Hjelmstad, SRT CEO/General Manager. "That's why it is SRT's mission as a broadband provider and a cooperative to ensure that north-central North Dakota can compete with even the most connected communities across the country."
NTCA—The Rural Broadband Association is the premier association representing nearly 850 independent, community-based telecommunications companies that are leading innovation in rural and small-town America. NTCA members are leading the technological evolution for rural consumers, delivering robust and high-quality services over future-proof networks that make rural communities vibrant places in which to live and do business.
SRT Communications, headquartered in Minot, North Dakota, is the state's largest telecommunications cooperative. Established in 1951, SRT employs nearly 190 people and serves roughly 8,000 square miles and 24,000 customers across north central North Dakota. SRT earned the distinction as a Certified Gig-Capable Provider in 2017. Services include high-speed internet, phone, and security/surveillance systems for home and business. Learn more at www.SRT.com.