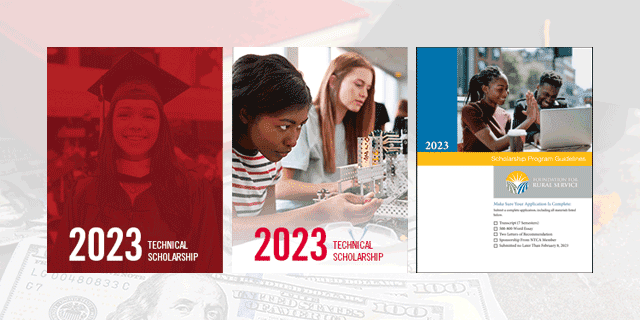 MINOT, N.D. – The 2023 SRT College Scholarship Program applications are now available. Five local scholarships totaling $8,500 will be awarded to students in 2023. National scholarships are also available through SRT's partnership with the Foundation for Rural Service.
The SRT College Scholarship program awards four $1,500 scholarships. The program evaluates community involvement, school activities, an essay response, and grade point average.
The SRT Technical Scholarship will award $2,500 to one student. This scholarship is open to graduating high school seniors or undergraduate students studying telecommunications or other computer-technology-related fields.
SRT is also proud to partner as a member of the Foundation for Rural Service (FRS) to participate in a national scholarship program that can provide local students with scholarships. Students submitting an FRS application are eligible for multiple national scholarship opportunities.
Applications are available online at srt.com/srtcares. FRS Scholarship applications are due February 8 and SRT Scholarship applications are due March 3. Scholarship recipients will be announced in April and an awards luncheon will be held for the winners.
SRT Communications, headquartered in Minot, North Dakota, is the state's largest telecommunications cooperative. Established in 1951, SRT employs nearly 190 people and serves roughly 8,000 square miles across north central North Dakota. SRT earned the distinction as a Certified Gig-Capable Provider in 2017. Services include internet, phone, and security/surveillance systems for home and business.