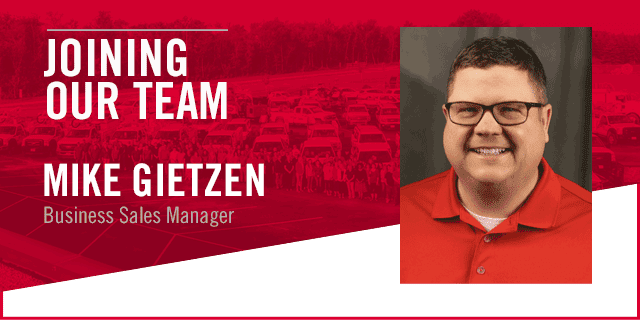 MINOT, N.D. – Mike Gietzen has been named Business Sales Manager of SRT Communications. Prior to joining SRT, he worked in business development, fleet and commercial sales, for 20 years at Ryan Chevrolet in Minot.
Gietzen will lead business sales for all products and services, including high-speed internet. He will also develop new opportunities and partnerships for SRT.
"Mike is a welcome addition at the perfect time. As we continue to innovate our broadband network – among other capabilities – he will be integral to driving growth and customer experience," said Dan Roberts, SRT Director of Sales. "Mike is highly respected in his previous industry and brings a wealth of skill and knowledge to our organization. SRT couldn't be happier to have Mike on our team."
Gietzen earned a Bachelor of Science in Marketing from Minot State University in 2001. He volunteers with Pheasants for the Future and Prairie Grit.
"I appreciate the high level of professionalism of our SRT team and look forward to building on sales as well as service excellence," Gietzen said. "We are all in the service industry, with the customer at the center of everything we do. I've spent the past two decades developing meaningful relationships in the Minot business community, and I value the opportunity to continue this commitment with SRT."
Born and raised in Minot, Gietzen enjoys hunting, fishing, and spending time as a fishing guide. He and his wife of 12 years, Stacey, have two dogs: Emmy, a four-year-old beagle, and Hank, a five-month-old chocolate lab. They live in Minot and have a home on Parshall Bay.
SRT Communications, headquartered in Minot, North Dakota, is the state's largest telecommunications cooperative. Established in 1951, SRT employs nearly 190 people and serves roughly 8,000 square miles and 24,000 customers across north central North Dakota. SRT earned the distinction as a Certified Gig-Capable Provider in 2017. Services include high-speed internet, phone, and security/surveillance systems for home and business.