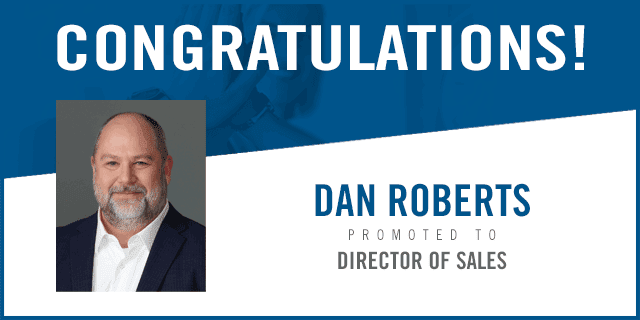 MINOT, N.D. – Dan Roberts has been promoted to Director of Sales at SRT Communications. Roberts most recently served as Network Operations Manager and brings 30 years of progressively responsible telecommunications and broadband experience to his new role.
Roberts joined SRT in 1992 and worked in sales, provisioning, and translations prior to managing network operations. As Director of Sales, he will lead the business department, including business and security sales, product management, and sales engineering.
"Dan brings a wealth of industry experience, as well as expertise across many areas of SRT. We look forward to his insights and leadership as we explore new offerings for our business customers and position SRT for continued growth," said Cassidy Hjelmstad, SRT CEO and General Manager.
Roberts is a life-long resident of Minot. For the past 15 years, he has represented SRT nationally in the industry on the National Information Solutions Cooperative (NISC) Advisory Committee, including four years as chairperson.
SRT Communications, headquartered in Minot, North Dakota, is the state's largest telecommunications cooperative. Established in 1951, SRT employs nearly 190 people and serves customers across north central North Dakota. SRT earned the distinction as a Certified Gig-Capable Provider in 2017. Services include internet, phone, and security/surveillance systems for home and business.