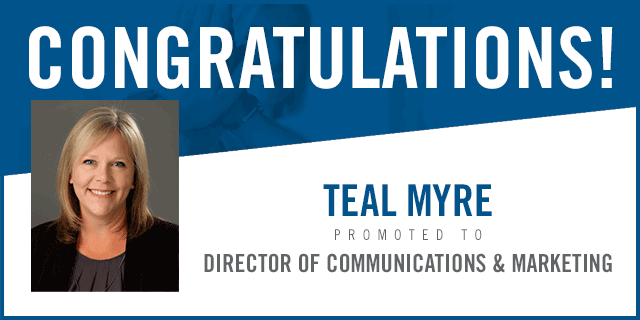 MINOT, ND – Teal Myre has been promoted to Director of Communications and Marketing at SRT Communications. Myre has served as public relations manager since 2016, and has worked in the corporate communications department at SRT since 2004. In her time at SRT, Teal has been influential in implementing effective marketing strategies, community outreach and events, and overseeing impactful programs such as youth scholarships and working with area non-profits. Myre will lead SRT's corporate communications, customer service, and billing departments to promote technology driven services and provide exceptional customer experience.
SRT CEO and General Manager Steve Lysne said, "We are happy Teal can step into this position. She has continued to excel in the public relations and marketing arena throughout her years of service to SRT. Teal is committed to member experience and the cooperative values that impact telecommunications services for our members. We look forward to adding her to our executive staff team."
Myre is a graduate of the University of North Dakota with a degree in Public Relations, and earned a master's degree in Management from Minot State University. Myre succeeds Cassidy Hjelmstad who was recently selected to serve as SRT's next CEO and General Manager.
SRT Communications located in Minot, North Dakota is the state's largest telecommunications cooperative. SRT is completing a fiber optic network build throughout its service area and offers Internet, Security, TV, Phone and Business Services. SRT has served north central North Dakota since 1951, employs nearly 200 people, and serves approximately 40,000 customers.